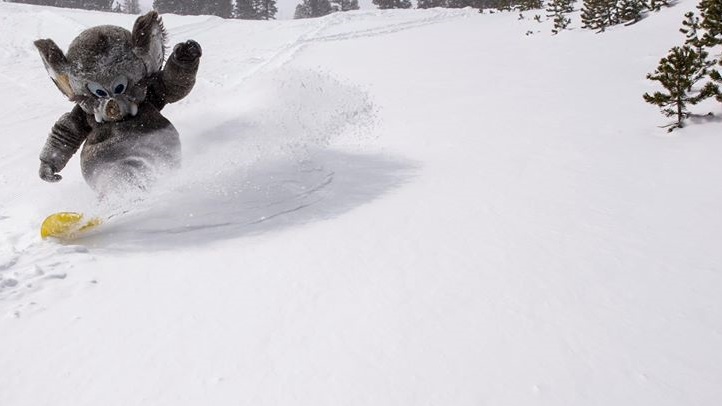 KNEES AND SNOWFLAKES... aren't a common pairing. You generally do not want to be rocking the short pants -- that's totally what the hipsters call shorts these days, right? -- when you're up on a mountain top and the white cold stuff is all around. Longjohns and moisture-repellent pants are the order of the day, though you'll see the occasional skier in jeans. (No, seriously, what is happening with that? Is it a statement? High fives and more power to you, denim skiers.) But you could be in the short pants, wielding ski poles, come the end of May, given that Mammoth Mountain announced it will stay open through Memorial Day Weekend. Hold the phone, we forgot two important words there "at least." Could the cold weather playplace push into June? Well, maybe, especially since winter decided to finally show up over the first week of April. How much decided to show up? Around two feet of snow fell on the first-to-second days of April, and that's no April Fools' joke. So, yeah: Memorial Day Weekend skiing is happening, but whether you do it in shorts or not is your game.
AND CONSIDER THIS: Passes for next season are on sale -- they're $689 for an adult dealie -- and if you nab one now, you ski free for the remainder of the 13/14 season. Which, as mentioned above, in no uncertain terms, is still going, thanks to some surprisingly sizable amounts of springtime snow. There's also a resort credit with a hundred cool ones -- or hot ones, if you prefer -- if you nab that season pass now.
SO... you doing snow on Memorial Day? And, honest, is Mother Nature even done yet, in the dropping-of-flakes department? Keep an eye out, spring skiers.
Copyright FREEL - NBC Local Media