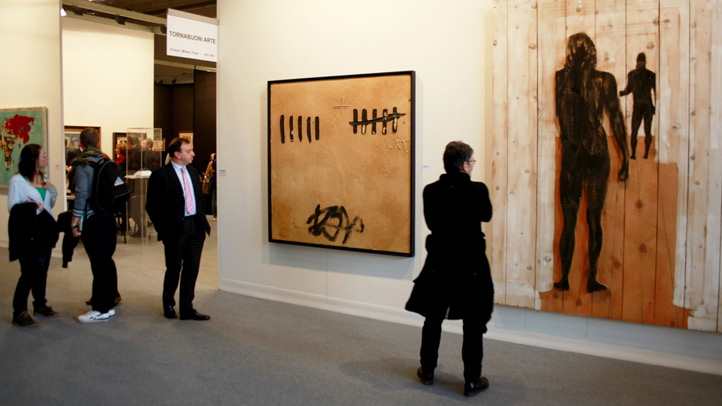 The various "Slow" movements couldn't be more timely in our tech'd-out, go-go-go world, where even a 12-word text can prove to be too time-consuming to read or write.
You've surely heard of Slow Food, which asks diners to relish the experience of sitting at a table and thinking about what is being eaten, and the people you are eating alongside. "Savoring" seems an apt word.
Slow Art takes a similar stance. It's a philosophy that asks museum goers not to sprint past works but rather sit and consider a painting or sculpture for several minutes at a time. Slow Art Day, which is on Saturday, April 16, will put this idea into action.
Slow Art Day will be celebrated around the world on that day; in LA, a group is meeting at the Los Angeles County Museum of Art. Of course, the very nature of Slow Art means you'll have an individual experience, but participants will meet up later for lunch and chitchat. (Will lunch observe the tenets of Slow Food? One wonders/hopes.)
You don't need to hit LACMA, of course, on April 16. Go to any gallery and have a one-on-one moment with a work you might normally breeze by. Put those feet up, Fasty Arty Lover. Put those feet up, and slooow down.
Copyright FREEL - NBC Local Media