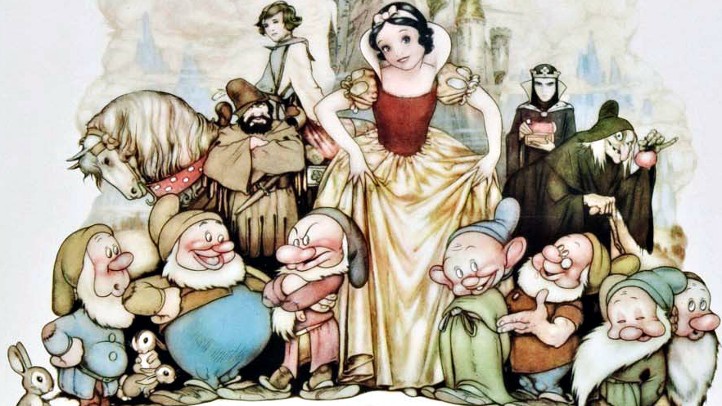 "Snow White and the Seven Dwarfs" is acknowledged by both animation fans and live-action enthusiasts as one Very Important Film in the Annals of Film History.
It was, of course, the first full-length animated feature which, we've heard, is a form that's become a bit more common nowadays. (Let's add cel-animated full-length, if you want to get down to brass tacks.) Given the continuing popularity of the full-length animated movie, it can be hard to believe that a pack of naysayers once poo-poo'd Walt Disney for attempting such an outlandish thing.
But those naysayers stopped saying nay when they saw the 1937 film succeed. In fact, let's go ahead and say that it is a movie that helped impact, in no small way, the face of modern Burbank, given the fact that the success of "Snow White" prompted Mr. Disney to build a new studio there. (Spoiler: It's still there.)
How many movies almost single-handedly impact a city? It's a rare feat, indeed.
Now fans of the 75-year-old classic will gather at Grauman's Chinese Theatre to enjoy a Saturday, April 14 matinee. Nope, the film didn't premiere there, but it is a fine and noble stand-in for the much-missed Carthay Circle Theatre, where the movie did debut. (If you've driven by San Vicente and Carrillo Drive -- or Crescent Heights Boulevard -- you've driven by its former corner.)
D23: The Official Disney Fan Club is presenting the film during the annual TCM Classic Film Festival.
And if you're a big Snow buff, and we think you might be, you'll probably know all of the LA locations that are related to the seminal film. And, dear Disney devotees, if you think we've forgotten about Hyperion, because we mentioned the Burbank studio, we have not; we sing its praises here, and mention the grocery store that now occupies its fairy-tale footprint.
Follow NBCLA for the latest LA news, events and entertainment: Twitter: @NBCLA // Facebook: NBCLA
Copyright FREEL - NBC Local Media