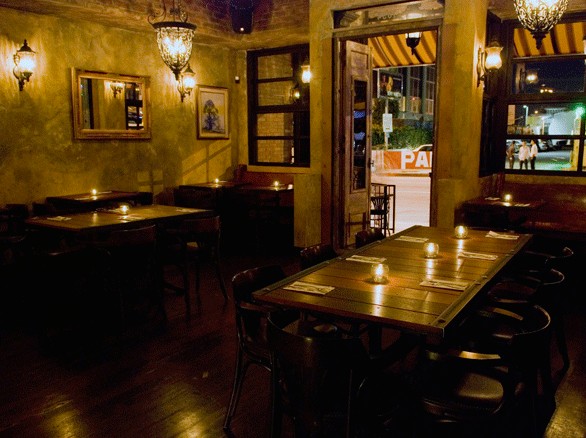 You: Planning to be near Cahuenga Blvd. in Hollywood this weekend. Us: Offering up some add-ons to make your trip more worthwhile. This Week, NBCLA's So You're Near... journey takes us to...
The Cahuenga Corridor: Did you just think of the stretch, and suddenly get a hankering for apple empanadas at Velvet Margarita? Yes. It's almost psychological, the response. But it's no secret that there are many drinky holes to enjoy. Restaurants to meet friends at. It's 1:15AM, which is late everywhere but 100 feet north of Selma and Cahuenga, where it could be afternoon for all the people out.
Vinolio Debuts: Cozy pizzas at a cozy enoteca-slash-ristorante. Chef Andy Pastore is at the ovens; Johnny Zander designed the woodsy, low-lit nook. The Italian comfort foodery debuted on September 9th, and is keeping Cahuenga hours; the doors are wide through 4AM on weekends. 1634 Cahuenga Blvd.
"Extract" and "The Informant": Two grownup movies on now that are the ideal fit with ArcLight's 21+ screenings. If you've never been to a 21+, they are what you think they are: movies in which you can sip a cocktail or glass of wine. People do this at home; it's feels the eensiest bit indulgent to do it in a theater. Try it.
Pet Adoption Day at Amoeba Records: When we think of the role that animals have played in music -- okay, this album cover just popped into our head -- it makes sense that Amoeba would host a day devoted to helping little schmoops find homes. The adoption is Saturday, September 19th at noon, and an auction at 4PM will assist the beastie-nice Lange Foundation.
Copyright FREEL - NBC Local Media