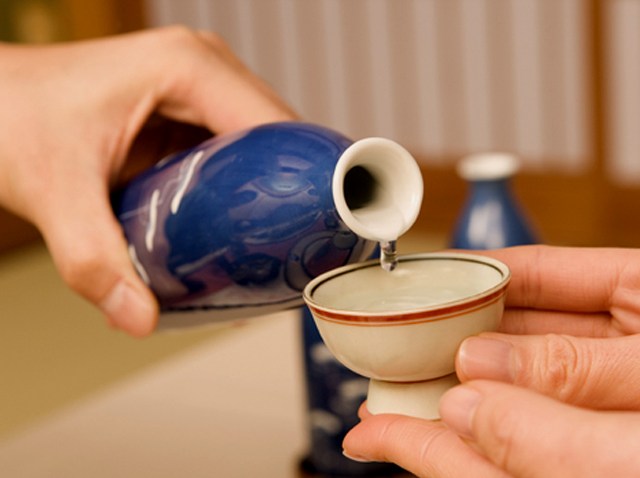 Some may claim that a flavor called "wine" exists, or even "beer," or maybe "sake."
But of course, every one of those kingly beverages can't be classified simply by their main classification. That's one reason we have wine classes and beer school and a night devoted to the sipping of sake. To discover deeper layers and various scents and the dozens of different check boxes that make a drink unique.
Now think of trying a goodly portion of 100 sakes, with each one bringing its own flavorful distinctions. drink | eat | play, an organization that helpfully puts the three things it promotes in its very name, is holding its annual LA Sake Festival at the Hollywood Renaissance Hotel on Saturday, March 26. And, rather than pouring from a half dozen bottles and sending attendees to mingle, the night is about palate education and nose notes and all of those nice, beverage-y things that come with a highbrow tasting.
Well. There will be mingling, too; after all, "play" is in the company name. If you're tempted by mingling over sake and sake cocktails, and a sweets selection, while gaining knowledge, best act; the org's recent Cupcake Challenge sold out.
Copyright FREEL - NBC Local Media