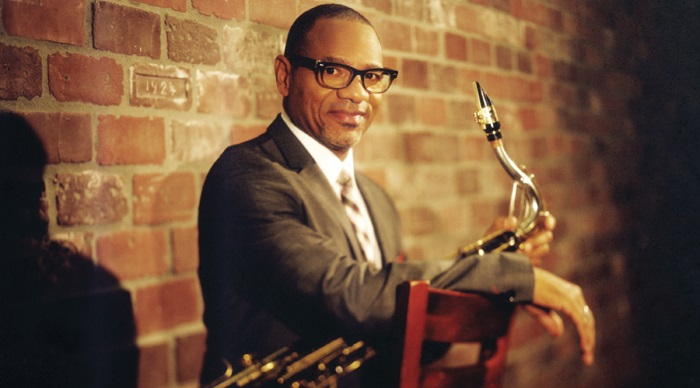 THE SUMMER SOUNDSCAPE: The briefest of online searches will reveal that music festivals and sound-specific weekends happen all year long. There isn't a month on the calendar that's lacking the grooves, whether the grooves happen to be a small set in a club or a two-week mega-fest brimming with dozens of bands. But the truth of the music-sweet matter is this: The music festival and summertime are especially good friends, and it is a friendship that has stood the years. Perhaps it is the warmer weather -- that's the simplest answer -- or the fact that, come May, we're all seeking to breathe a little deeper and find more ease.
A THREE-DAY WEEKEND... devoted to jazz, a form that is so full of fluidity it could give a master class to other musical genres, feels like just the ticket for easing into the summer season and bidding May adieu. And doing it in one of the California towns famed for summertime living and making the most of this good life only ups the perfect match-up between place, time of year, and blissful blend of sounds. You can probably guess this is all leading into the Newport Beach Jazz Festival, which sings out the month of May, and says a melodic hello to summer, from Friday, May 29 through Sunday, May 31 at the Hyatt Regency.
ON THE BILL: The Friday night kick-off features Michael Lington with Taylor Dayne, while Saturday and Sunday are full on the roster front. Boney James, Jeffrey Osborne, Rick Braun, Kirk Whalum, and more artists take the stage on Saturday while Larry Graham & Graham Central Station, Patti Austin, and Mindi Abair & The Boneshakers are on the Sunday roster. Is this where you start your June-to-September sound flow? It can be: Tickets are this way, jazz devotees.
Copyright FREEL - NBC Local Media