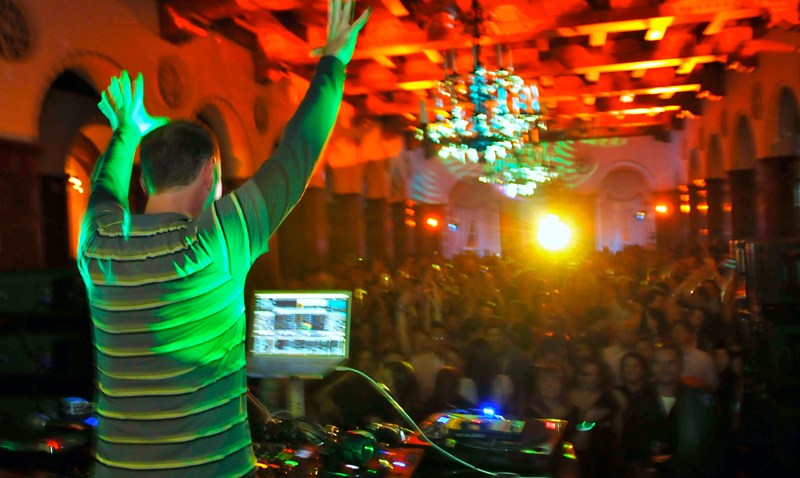 When Nick Cave's Soundsuits exhibit debuted at the Fowler Museum on the UCLA campus a few months back, we vowed to be more aurally tuned to what others were wearing. Because Soundsuits was devoted to listening to clothing as well as looking.
This is not musician Nick Cave, by the way, but artist Nick Cave. Okay. Done.
Now Soundsuits is getting its own soiree, courtesy of KCRW. The Saturday, May 22 party is happening at the Fowler and the nearby Wilson Plaza. In addition to seeing the Soundsuits exhibit, you can listen to Jason Bentley and Garth Trinidad deejay in their own inimitable ways, you can eat from on-site food trucks, and you can make your own Soundsuit-inspired wearable.
If you want to do that last thing, best show with a piece of clothing you can change up. There are little pom-poms and other appliques promised. Details here. Plus, potential free American Apparel socks for early arrivers.
The night is free, but if you want to imbibe/consume, you'll need cash.
And between now and then, best listen up. What's your satin jacket saying? It wants an iron-on? Of a unicorn? Probably.
Copyright FREEL - NBC Local Media