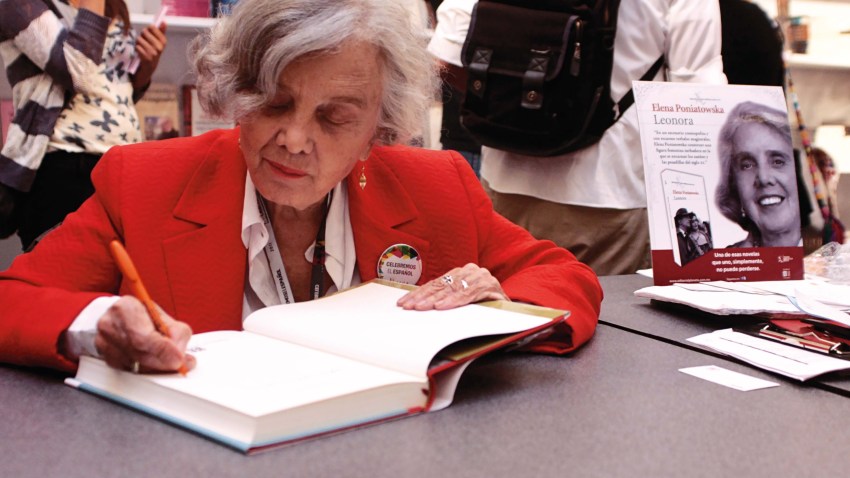 This article is sponsored by LéaLA, a three-day book fair promoting Spanish-language books and fostering recognition of the Latino population, their culture and customs. Learn more about LéaLA at Lea-la.com.

Go to the foreign language section of most major bookstores and you'll be inundated with travel guides and the latest editions of Rosetta Stone.

But what if you want to delve into a culture's rich literary tradition, read original texts and peruse its latest non-fiction offerings?

Thankfully, for Spanish speakers, there's LéaLA, a three-day, all-Spanish book fair now in its second year. Taking place between May 11 and May 13 at the Los Angeles Convention Center, the free festival is backed by the University of Guadalajara Foundation and will host over 180 publishing houses representing most of Latin America.

However, the three-day book bacchanal won't just be about finding that coveted copy of Cien Años de Soledad (that's 100 Years of Solitude, to those of you who don't habla español); top non-fiction, cooking and self-help authors will also be on hand, while conferences ranging from hispanic sports to current affairs will take place all weekend. Kids can get in on the action, too, thanks to a bevy of celebrities reading children's literature.

As if that weren't enticing enough for local Latin American-philes, there will also be concerts taking place every night of the fair at the Nokia Theater. Mexican pop diva Gloria Trevi kicks off the evening festivities on May 11 wit her rock-inflected tunes, while socially-conscious band Los Tigres del Norte and Argentine hip hop duo Calle 13 and illya Kuryaky perform on subsequent nights.

For a full program of vendors, publishing houses and activities, visit Lea-la.com.