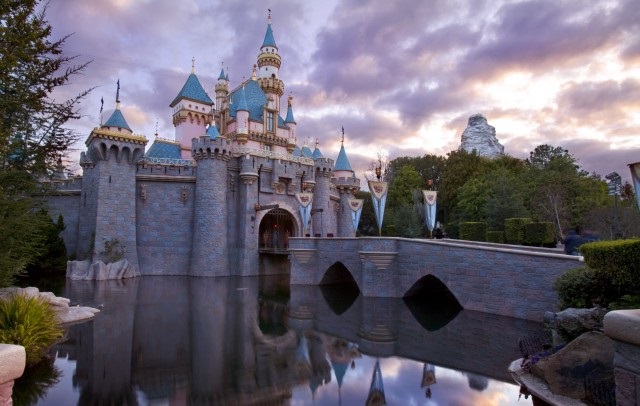 IF YOU WERE A TEENAGER... In Southern California in the 1970s or '80s -- heck, even more recently -- you may have had the one-of-a-kind experience of being inside Disneyland after-hours. We mean really after hours, at like 2 o'clock in the morning, when everyone is a little goofy -- not just Goofy -- and everything you do feels a little special and rare, even if it is just eating a Mickey-shaped ice cream. Perhaps you were there as part of a school event, or a prom, or graduation, even, but you were there when most people never are. Those chances don't come around often at the Anaheim theme park, but we're due for another: The Magic Kingdom will stay open for a full 24 hours starting at 6 a.m. on Friday, May 23 through 6 a.m. on Saturday, May 24.
AND THAT MEANS... Disney California Adventure, too. Tower of Terror at 4 a.m., wheeee!
WHY THIS IS HAPPENING: It's the kick-off to a "Monstrous Summer" at the parks -- yep, "Monsters University" from Disney Pixar is opening in June -- and it is a monstrous opening indeed: Magic Kingdom Park in Florida is joining the 24-hour plan, making it the inaugural all-nighter at a trio of Disney Parks. (If anyone flies between California and Florida to attend both, well, props to you. You may be the ultimate Disney fan.)
WHAT IS DOING: A "late-night Character Pajama Party" is headed for Toontown and a Royal Dance Hall will spring up at the Fantasy Faire. Other special events tailored just to the wee hours'll roll out at the parks, including some "Monsters University"-style love.
WILL ADVENTUROUS TYPES TRY AND STAY AWAKE THE FULL 24 HOURS? You bet. It's happened before when the parks have tried the full-day thing. But rumor has it that people tend to nap here and there around the park, so don't be surprised to see someone with flagging eyes riding the carousel for the tenth time around 5:15 a.m. on Saturday morning.
Copyright FREEL - NBC Local Media