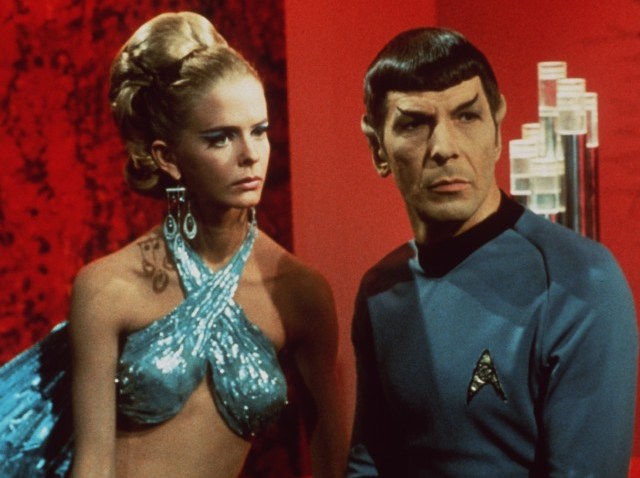 Some people might be loath to talk about "Star Trek" on May 4, which is of course Star Wars Day.
But not us. And not you. You know loving both iconic series is easy and natural, and there should be no competition. Only peace in the universe, new frontiers, friendships, and rousing adventure.
And nifty film festivals. Take the Hero Complex Film Festival, which is scheduled for June 11-13, 2010. It springs, as you might guess, from the LA Times Hero Complex blog, which is something every genre-loving sci-fi'd sweetheart should be reading.
It is the first Hero Complex fest, and the names are ultra marquee: Leonard Nimoy, Ridley Scott, Christopher Nolan. These people will be there. If you're a Hero worshiper, you know this is big, like worm-hole big.
It's happening at the Chinese Theatre. There will be films shown. "Blade Runner"! Screened in Los Angeles. With director Ridley Scott. Of the thousand-odd major movie events that happen in our city over a year, we'll top-three this one. In fact, we are so Sean Young-ing our outfit. There aren't enough shoulder pads in this town to satisfy our shoulder-pad-based needs.
Tickets run from $29.75 for the Leonard Nimoy night to $43.50 for the nights with Mr. Nolan and Mr. Scott.
Copyright FREEL - NBC Local Media