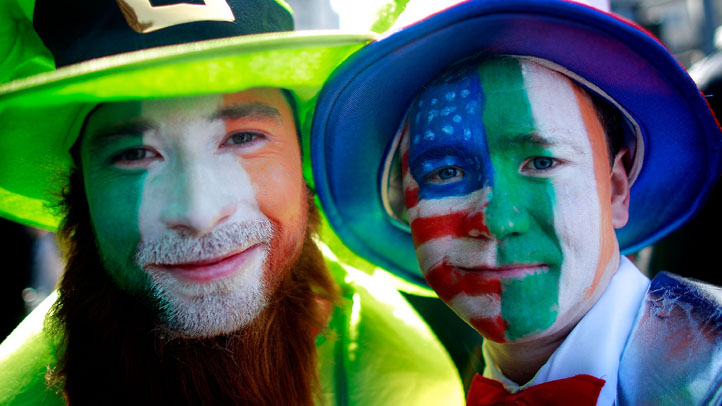 If you can devote the second half of Thursday, March 17 strictly to St. Patrick's Day revelries, lucky you.
But your fortunate situation isn't all that rare; St. Patrick's is a holiday that tends to get started early (just drive by Tom Bergin's at 7 a.m. on the big day for a peek at the parking lot party). Two daytime parties will be happening downtown on March 17, meaning you can do both your Irish Coffee first thing and your pub crawl later in the night (just be sure to get a ride to and from, of course).
Party one is at Pershing Square at noon. The Young Dubliners, the band that's pretty much the official LA downtown St. Pat's house band, will be playing a free concert. The chance that you'll be enjoying something of a French-Dip-ish nature during the show is high; Cole's'll be on hand, selling sandwichery and such.
Party two is at LA Live beginning at 4 p.m. There will be more music, courtesy of Ken O'Malley & the Twilight Lords, and some bagpipes courtesy of the police band, and a beer garden, and a "mini parade." Sometimes that's exactly the kind of parade that scratches your parade-watching itch.
The LA Live lark is also free, but, of course, any eats/drinks will need to be purchased.
Copyright FREEL - NBC Local Media