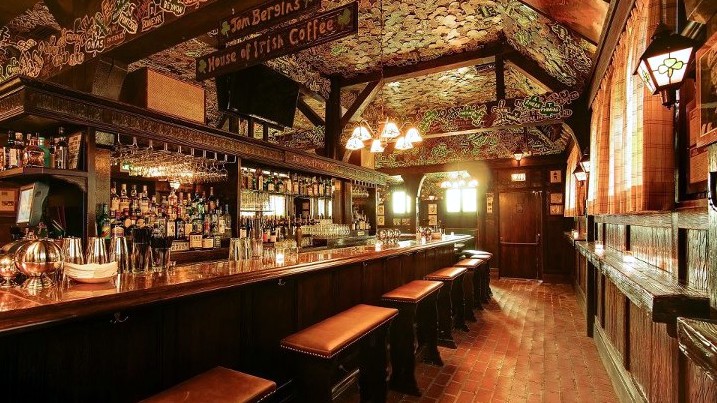 While Halloween is starting to take over the party-planning section of our brains, and perhaps a few football and fall-themed to-dos, there's one place in town that won't have any of that. Nope, they're skipping Thanksgiving, the winter holidays, and Valentine's, too, and just moving straight onto St. Patrick's Day.
The place is Tom Bergin's Tavern, no surprise, and the occasion is this: Halfway Day, which is September 17, this year and every year. It's when we're halfway to March 17, or St. Pat's, and this year it happens to fall on a Monday, which seems as if it might bring out the green-wearing revelers looking to banish early-in-the-week blues.
And the upshot? Wear green to the longtime Fairfax Avenue bar on Sept. 17 and get your Guinness and Irish whiskey coffees for half off.
We say if you're going to do this, do it; don't pull a lime-colored tee and call it a day. You've got a sequined, over-sized bowtie in your drawer, don't you?
We're only glad we got the head's up about this particular holiday party, because if we had driven down Fairfax Avenue on Monday, in the heat of mid-September, and seen a lot of revelers in green shamrock wear standing outside the tavern, we would have had to pull over and check our calendar.
And of last note; the landmark tavern was closed for quite some time, so if you haven't been back, here's your chance to salute one of our city's classic dark bars, pint in hand.
Follow NBCLA for the latest LA news, events and entertainment: iPhone/iPad App | Facebook; | Twitter; | Google+; | Instagram; | RSS; | Text Alerts | Email Alerts
Copyright FREEL - NBC Local Media