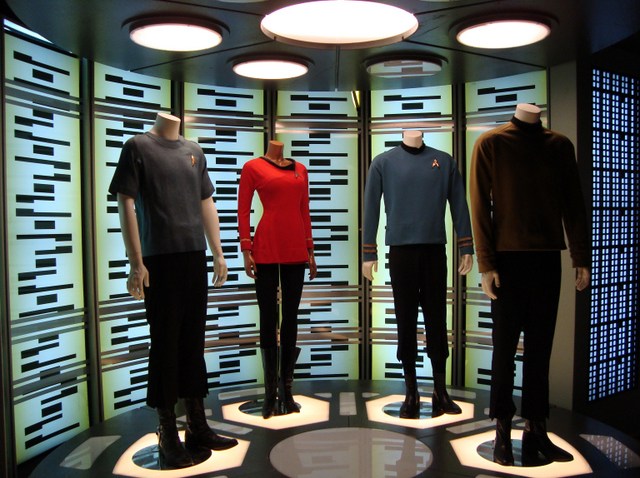 These are voyages of the starship Enterprise-- boldly going to Riverside.
"Star Trek" fans will have a chance to experience sci-fi heaven next month when "Star Trek: The Exhibition" opens at the Riverside Metropolitan Museum.
The traveling exhibit is scheduled to start June 19 and run until Feb. 28.
The exhibit introduction touts "a chance to experience `Star Trek' as never before -- not as cinema or TV, not as a convention, but hands-on, live, up-close and in-person."
The exhibit sports the "largest collection of authentic `Star Trek' artifacts" anywhere, with an array of sets, costumes, props and artist renderings spanning 40 years, from the 1960s television series through all 11 "Star Trek" films, according to the museum.
Among the items on display will be Captain James T. Kirk's console, the transporter beam, life-like Klingon figures and an 18-foot model of the Starship Enterprise.
Exhibit-goers will also see interactive Star Trek "trivia stations," a Star Trek timeline and tributes to creator Gene Roddenberry.


Copyright CNS - City News Service