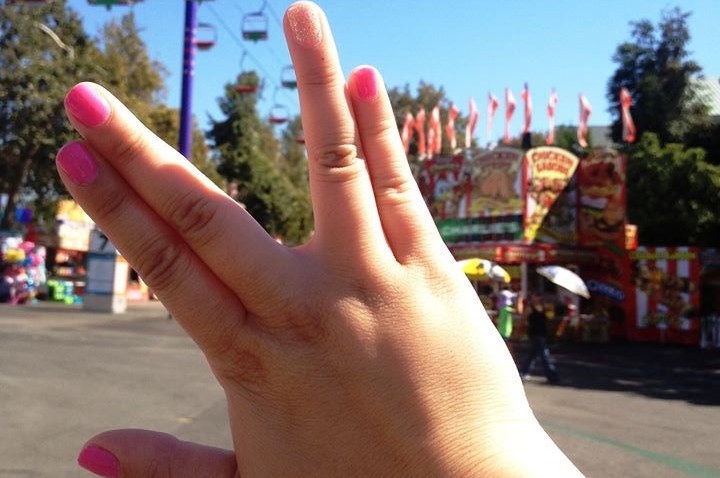 FIRST THINGS FIRST: Any "Star Trek" fan knows that the Enterprise is a well-oiled machine -- or whatever the famous fictional spaceship uses in lieu of oil -- and that rules must be followed. Each captain tries to stick to Starfleet mandate, and when that mandate is broken, the captain usually has a good reason. We say all of this up front because we're about to talk about something rather nice -- free admission to LA County Fair -- but there are rules surrounding that money-free entrance.
BEAM US UP: "Star Trek" Day at the Pomona spectacular is Saturday, Sept. 14, which means a few things. The fun bit is that any one arriving between 10 a.m. and 1 p.m. in a "Star Trek" costume gets into the fair for free. Three hours is a good window of time, but should you arrive at 1:15, the offer is done and you'll have to pay admission. Captain Kirk abided by rules, when he could, and the fair shall, also. But here's the fun part: That means that a number of people will be strutting about the fairgrounds in Klingon wear and Vulcan ears and such. As if the fair couldn't get any more whimsical.
A FEW OTHER THINGS... the entrance to the "Star Trek" exhibit -- called the largest exhibit ever assembled -- is extra. And "Star Trek: Into Darkness" will screen at 8 p.m., for free. But the real magic of the day, beyond that morningtime free admission? We want some pictures of Klingons whooping it up on the Tilt-O-Whirl. We want to see Starfleet officers cuddling piglets. We want all of this and we expect that "Star Trek" Day at the LA County Fair will deliver. Up to the task, Trek friends? We know you are. Boldly go and pet piglets, then spread those photos far and wide for the enjoyment of many.
Copyright FREEL - NBC Local Media