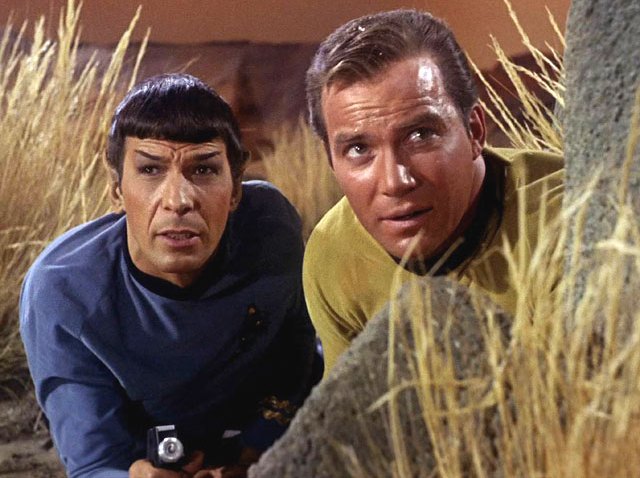 If your heart is full of Trekitude, and you're a local, we're betting you're a bit "I own that" when it comes to all things "Star Trek."
Because. The longtime show has a longtime relationship with our very own Paramount Studios. And because you've likely seen the the spots in Griffith Park and the Vasquez Rocks area near Santa Clarita that doubled -- delightfully doubled, we'll add -- for faraway planets.
So we thought this was worth a fun mention, if you haven't yet caught (cosmic) wind. NASA is holding a vote on which song will be the "wake-up" songs on the next (and final) space shuttle missions. It's no surprise that the theme to "Star Trek" is in the running -- cast member Nichelle Nichols tweeted about it, and Jane Wiedlin tweeted her tweeting about it -- as well as several other fine and appropriate songs.
"Mr. Blue Sky" by ELO is also a candidate, as is "Moon River" as sung by Audrey Hepburn. Ohhh, hard to decide. You can vote here, and find out what won during the November mission.
By the way, Vasquez Rocks? The setting for the space-lizardiest of all television episodes ever made. Until execs come up with some uproarious space-lizard-based sitcom, there will never be anything that tops "Arena" for space-lizard-osity. "Arena" is from the original series, but then you already knew that.
Copyright FREEL - NBC Local Media