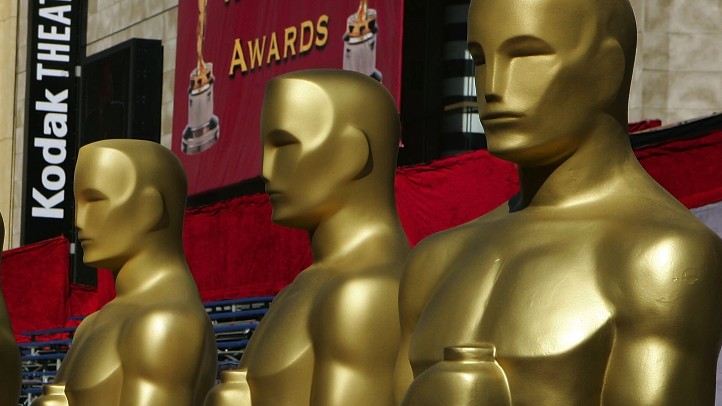 A lot is going to happen between this second and Sunday, Feb. 26, 2012, the just-announced date for the 84th Academy Awards.
Well, three things, really. The first is that a few more movies will come out, and a few more hoity-toity people will talk about the best of the batch, and the most sterling performances, and the Best Actor and Best Director races will start to shape up near the end of the year, as they always do.
By the by, hoity-toity? In Hollywood? Total compliment.
The second is that Cirque du Soleil will move into the Kodak Theatre. "IRIS" trapezes in on Friday, July 22, but the springboards and trapezes and such will be stowed in time for the Feb. 26 Oscars (but we're predicting right now that the host(s) will make several circus jokes during the big show. Count on it.)
And the third thing is that Oscar fans will start planning their big viewing bashes. Are you already thinking of how you can improve on your dips and cheese displays from your last bash? There's always room for improvement, and there's always a way to theme your party to the nominated films.
Okay. We've got a date. We've got a focus. Now it's your move, Hollywood, and hoity-toity types. It's your move.
Copyright FREEL - NBC Local Media