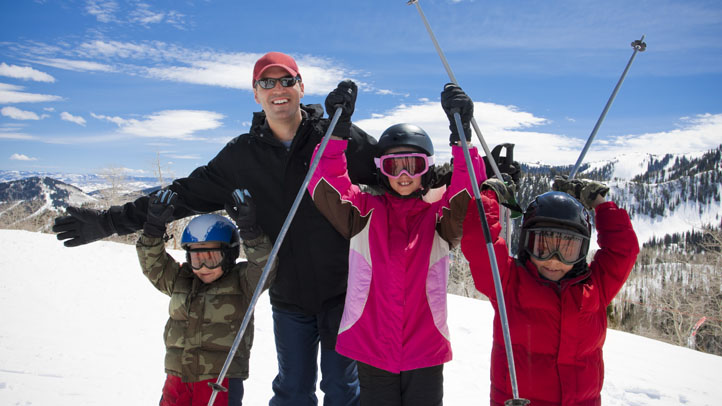 Here's a secret many Angelenos don't know: The world's best skiing is just over two hours from L.A.
Nope, it's not in Tahoe. It's in Utah.
That's right. With direct flights from LAX to Salt Lake City clocking in at just under two hours, SoCal skiers can be schussing down pristine powdery slopes in as little as three hours. That's because 11 of Utah's 14 renowned ski resorts are located less than an hour's drive from Salt Lake City.
Home to "The Greatest Snow on Earth®"--resulting from storm systems sweeping across the desert before dumping light, dry powder as soon as they hit the Wasatch Mountains--Utah is also home to a diverse range of ski resorts, each with its own unique charms. Some cater to families with their myriad amenities and off-hill activities, while others court hardcore types with steep chutes and deep bowls.
But with so much easily accessible skiing to choose from, it can be hard to settle on just one (or, let's face it, two or three). That's why we've put together our handy Utah ski guide. Click on the gallery to the left to find out what resort is right for you, then head to
VisitUtah.com
to start planning your winter vacation.