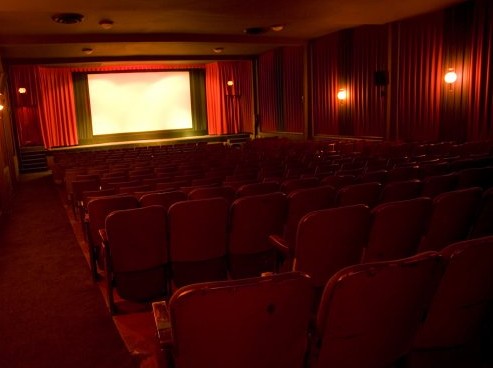 Find those feetie pajamas, Los Angeles. The New Beverly is inviting you to a sleepover, and while there won't be hair braiding or prank calling or video games or making of cookies at the overnight bash, there will be 12 straight hours of horror film action.
So, a sleepover for grownups. Cinefamily just did one, too. Can we have those every weekend at various venues around town? Fun, is all we're saying.
As it does every year around this time, Beverly Boulevard's beloved cinematron will screen a whole passel of films bearing terror in their celluloid hearts. On the roster are flicks like "Superstition" from 1982 and "The Burning" from 1981, plus six other frighties. The reels start turning at 7:30PM on Saturday, October 10th, and the last bit of film will slap out of the machine around 7:30AM on the morning of Sunday, October 11th. Admission is $20.
Eight movies. Twenty bucks. There is the math. Whether you do the math or not is entirely up to you.
And the not-scary-at-all part: The New Beverly has tickets online now, so you best buy 'em ahead of time. Will you braid your friend's hair between movies? Moon about your latest crush? Probably not. There will likely be some hanging out under the marquee and genial shooting of the breeze, which sounds excellent to us. It also helps shake off those scares before the next ones start.
Copyright FREEL - NBC Local Media