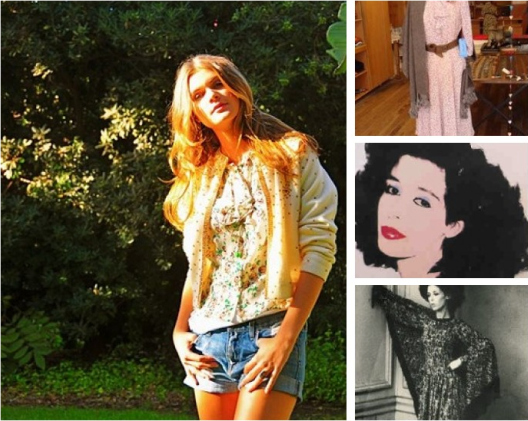 Like vintage clothing but hate the smell of mothballs and old lady? We've found the clothing line for you. Clothespin, both a store and collection, is a unique and eco-friendly take on retro fashion.
Designed by Gale Parker, formerly the youngest fashion editor at Vogue and then design director for Ralph Lauren's women's collection (in the 80's), the line is new, modern designs made from antique, unworn materials. Not only is the fabric vintage, but so are the buttons, lace, even the thread. Considering that Parker was a muse to Yves St. Laurent, Andy Warhol and Valentino, it's no surprise that the collection features gamine-looking dresses and tops with lots of tiny floral prints. You can find the entire Clothespin collection, along with a few hand-picked actual vintage pieces, at the store with the same name, slated to open November 6 at 8654 Melrose Avenue.
Considering the store is located between Balenciaga and Alberta Ferretti, we're expecting the prices of unique, repurposed vintage clothes to be somewhere in that area as well.
For more stories from Racked LA, go to la.racked.com.
Copyright RACKL