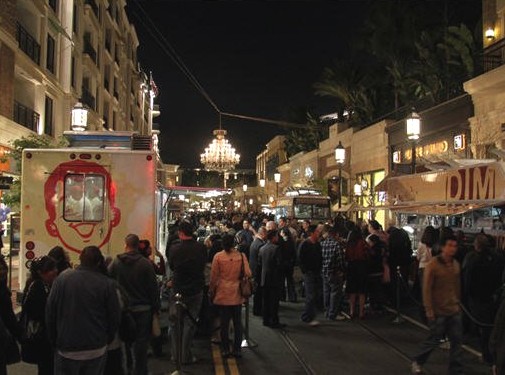 The popularity of the Los Angeles food trucks is now known so far-and-wide that we suspect someone might be making a miniseries based on this, or writing an ode.
And when those trucks all gather en masse, hoo boy. Prep your queue/patience/chatting-up-peckish strangers skills.
But Americana at Brand has one solution. They've got a mondo gather-the-trucks thing ahead -- Street Feast is the name, and it is happening on Tuesday, June 15 -- and they've got a chance-to-win-tickets thing going.
The thing: Follow @AmericanaBrand, tweet a specific Street Feast link, and maybe win two VIP tickets. Details.
VIP cuts down on the queuing and patience-needing and the chatting up of peckish strangers. Although we kind of like all that.
Copyright FREEL - NBC Local Media