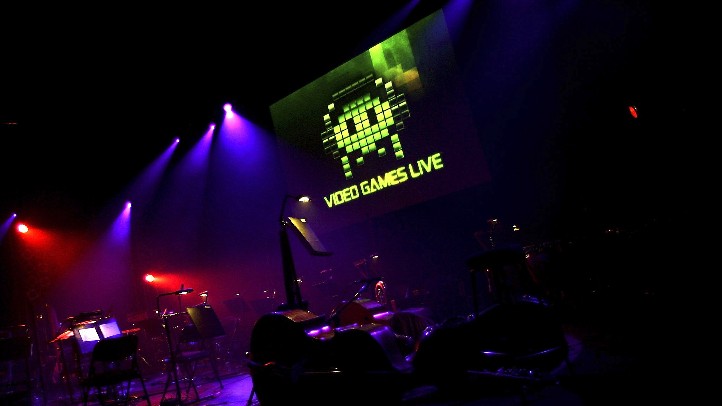 Putting something unusual up on a stage and screen, with accompanying live music, is not a new phenomenon. "Star Wars" will be at the Hollywood Bowl on Saturday, June 4, and, just days later, on Wednesday, June 8, Video Games Live will muscle its way into the Nokia Theatre.
We say "muscle its way" in because, of course, many games portray action-oriented worlds, which makes the fact that lauded composers will be sitting down to play the piano alongside scenes from various games that much more fascinating. And many composers and musicians are on tap for the Los Angeles outing of this tour.
Wataru Hokoyama will be conducting music from "Resident Evil 5." "Blizzard" composer Russell Brower will premiere a new song from "Warcraft: Cataclysm." And pianist Martin Leung will play selections from "Mario."
Should we also mention that a little games-oriented get-together called E3 Expo will happen to be in town? We should mention, because probably one or two of the conference attendees will show at the Nokia.
So. "Star Wars." Video games. What's next for the classical, live-and-on-stage treatment? We vote a night of frequently visited web sites. Or maybe music set to our DVR or Netflix screens. Surely a lot of people spend a lot of time at both places; why not pay them some pop culture due?
Get more info on the Wednesday, June 8 event.
Copyright FREEL - NBC Local Media