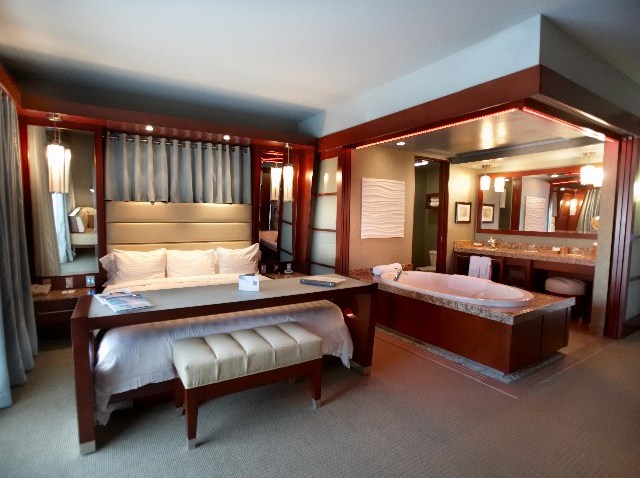 YAWWWN: Springtime Spring Forwarding is always a welcome event. Of course, we do "lose" an hour on that Daylight Saving Sunday, but days get gloriously longer. Still. The Monday following Spring Forward Sunday is a well-known yawner; getting out of bed gets hard. The Sunday Rejuvenation package at the Shade Hotel in Manhattan Beach caught our eye for this reason, and others.
THE OTHERS: It's solely a Sunday nighter of a package, which isn't all that common in the hotel set; sure, companies will offer weeknight deals, Sunday through Thursday, but Sunday evening, on its own? Intriguing. Pay $225, get a room, and $50 credit towards eats/drinks.
ANOTHER SUNDAY DEAL... The Sunday Sanctuary package. Stay at the Shade on a Sunday night and get a couples massage at Trilogy Spa as part of the deal. Loaner beach bikes and comp vino and comp breakfast buffet are part of it, too. Room is $395, sans tax/tip, and there are other details.
WHICH... only leaves one more question. You know how some businesses will do "get-out-early Fridays" thing in the summer? Which bold, morale-minded company will step forward and make "come-in-a-bit-late Mondays" a policy instead? We're guessing more than a few people might be into that sweet perk.
Copyright FREEL - NBC Local Media