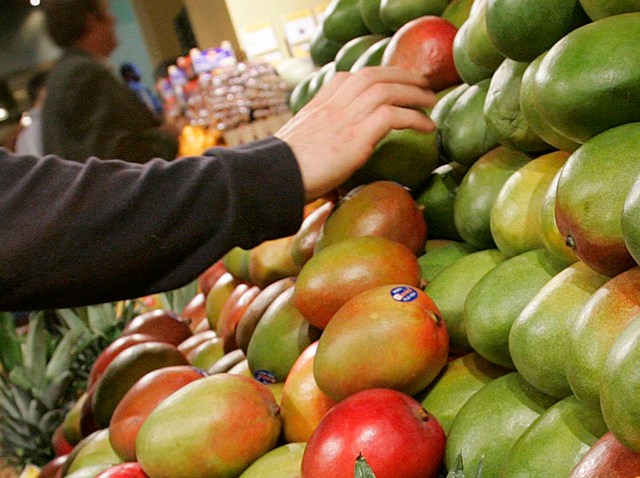 Chef Sean Haney can usually be found at Hot Kitchen in Hermosa Beach. But he's carved out three December Wednesday nights to do some cooking at Culver City's Royal/T.
In addition to Chef Haney's cuisine, Royal/T is putting on various presentations and mixers during the evenings. The second one is on Wednesday, Dec. 15, and it puts the emphasis on marketing. Oh, and tacos, too, but we'll get to that.
"Supermarket Woman," a 1996 film, will screen (it is free, too). "The film follows the journey of a woman dedicated to reviving her local markets and revamping food culture" by a Royal/T rep, and a talk on "Food Battles in Modern Japan" will follow (UCLA lecturer Jordan A. Yamaji Smith will be leading the lecture).
There will also be Chef Haney's tacos -- kobe and hamachi and spicy tuna and curry tofu. They'll run $4-$6 each.
Again, the film is free, even if you're not looking to nosh on taco goodness while there. If your life has been lacking in salon-style evenings, nights brimming with ideas and eating and people to meet, this'll be an excellent way to jump-start that.
Copyright FREEL - NBC Local Media