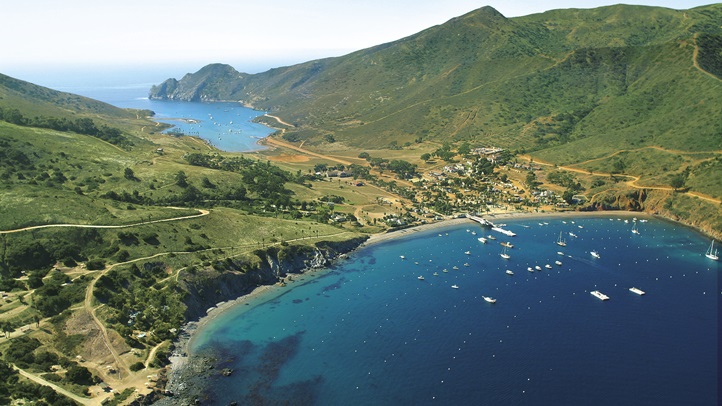 JOINING A TREASURE HUNT: Surely, at some point, as a grown-up, you've attended or thrown a tot's birthday party. The chances are good, given the popularity of adventure and pirate stories in pop culture, that the partiers were in tri-cornered hats and received goodie bags full of chocolate gold coins and got to go on a treasure hunt around the host's backyard. Were you jealous? Just a mite? Just a sliver? Probably, because the opportunities for adults to don tri-cornered hats and look for treasure are, let us say, notably few in this world. For sure, we're able to be a bit more outlandish on Oct. 31 each year, but Halloween is just one day, and, really, a few hours at that.
AHOY, SHIPWRECK: For people looking for full swashbuckling merriment, but with a definite grown-up vibe -- read adult libations and DJ tunes -- there is Shipwreck Weekend, a yearly bash thrown by the Santa Catalina Island Company. It's the 3rd annual in 2015, and music-y happenings of the live band sort and costume-y happenings of the breeches-and-vests sort and a treasure hunt of the look-around-with-your-friends-and-laugh sort are all going down in Two Harbors, the smaller of the two Catalina Island municipalities. Dates? Friday, April 10 through April 12. Dress-up opportunities? They're there, so think about your clothes before catching the boat (there are no malls, needless to say, in delightfully snug Two Harbors). The chance to Catalina-it-up, with a theme, for a day or two? Yep -- if you like getting your pirate on, in a novel-like, lore-pretty setting, this is your jam.
AS FOR OTHER CATALINA DOINGS? We're heading into the heart of flying fish season in just a matter of weeks, so ponder if this is the year you see one of the wonders of the Pacific (an ocean that contains approximately 9,097,826 wonders, give or take). Fish "flap" out of the water by night. That's it. That's the magic, and it is magic to see. Here's where you start.
Copyright FREEL - NBC Local Media