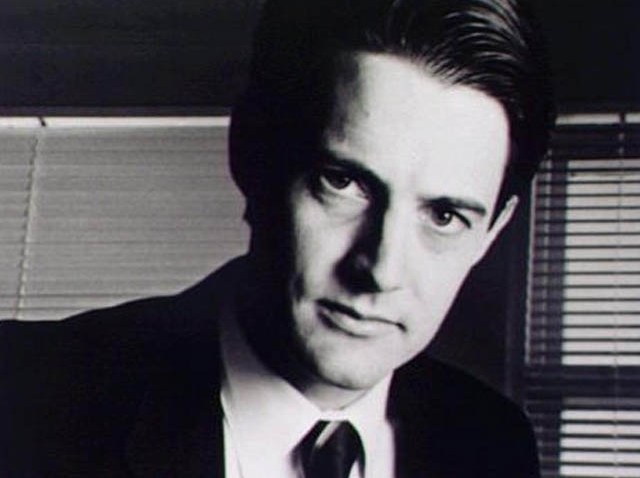 "Twin Peaks," that seminal, beautifully sinister series helmed by David Lynch and Mark Frost, turned 20 on Thursday. Mind wrapping around that.
"Happy anniversary to Twin Peaks. Congratulations to Mark Frost & all the great cast & crew who did such great work. Long live Twin Peaks!" said Lynch on his Twitter feed.
If you watched "Peaks" when it first debuted on April 8, 1990 on ABC, it probably is still lingering in some of the darker corners of your head. If you found it later on DVD, you probably tell everyone about it, quote random Log Lady lines, tie cherry stems with your tongue a la Audrey Horne.
"Twin Peaks" remains mountain-air fresh, and deeply strange, and in honor of its anniversary the Upright Citizens Brigade is holding a "Twin Peaks" Talent Show on Thursday, April 8.
A whole mess of comedians will be there, like Martin Starr and Dave "Gruber" Allen. It's at 9:30 pm., and there will be a stand-by line.
Who will take on the Brylcreemed knight-in-shining-armor-ness of Agent Dale Cooper? Who will take to the stage wrapped in plastic? Will there be pie? Mysteries. So many mysteries.
A brief side note: New Beverly is screening "Twin Peaks: Fire Walk with Me" Thursday and Friday. "Peaks" people, do you love living in Los Angeles? Love it like a piping hot cup of joe?
Copyright FREEL - NBC Local Media