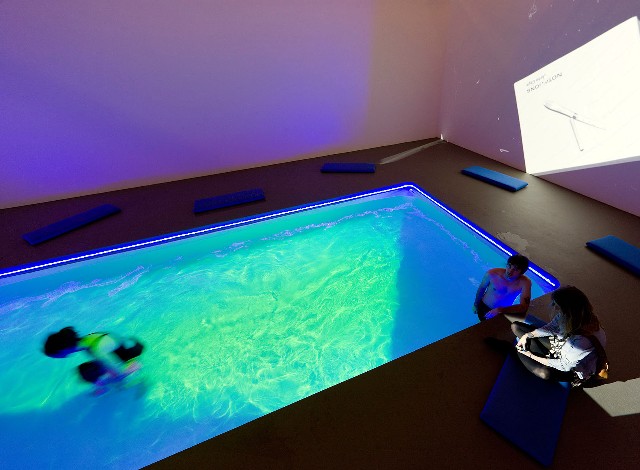 A goodly batch of Los Angeles institutions of an arty and big-brained nature stay free, or free-ish, most days of the year, for which we can all be grateful.
Or, if they're not gratis every day, they'll single out one day a month for opening the gates and not taking tickets.
But when a whole kaboodle of 'em get together, confab, and decide to open over a weekend, sans admission, that's news, and nice news at that. That's what Museums Free-For-All Days are about, and their happening on Saturday, Jan. 29 and Sunday, Jan. 30.
There's a whole list to pore over. All the MOCAs will be free (on Jan. 29 only, note), meaning you can finally check out that much-chattered-about pool that's part of the Suprasensorial show. The pool is at the Geffen Contemporary, and yes, disposable swimwear is for sale in the shop.
A couple of things to consider. One, not all places will be open both days, so research first. Also, parking fees will not be waived, and places like the Getty (both of 'em) do charge. So you'll want to make sure you have your car cash on hand, even if you can leave the get-into-the-venue cash at home.
Copyright FREEL - NBC Local Media