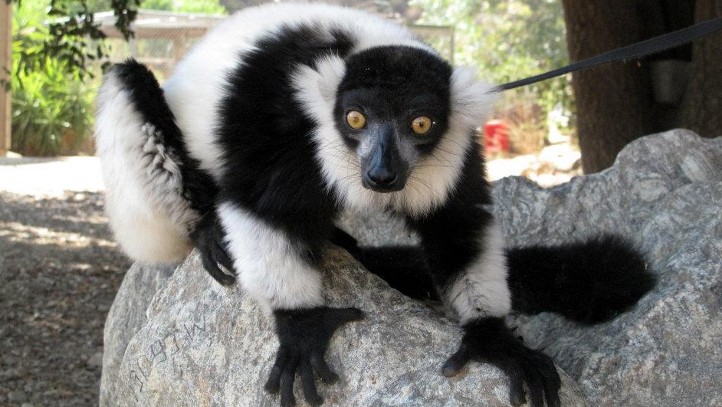 Rare is the backstory that can eclipse the majesty of a lion or bear standing before you, but the animals' histories at the Wildlife Waystation in Sylmar are, on the whole, striking and sad.
Big cats found in hotel rooms and wee beasties living in deplorable conditions are not uncommon tales. But Wildlife Waystation founder Martine Collette has spent the last several decades rescuing animals and building homes for them at her sprawling Sylmar sanctuary.
And the animals truly run the gamut. Here, a wide-eyed lemur. There, porcupines. And over there, the lions. Talk about your truly big cats.
Now the 35-year-old sanctuary faces closure unless donations pick up. Donations, in fact, have dropped significantly in recent years. Ms. Collette describes the situation as "the worst" it has ever been, citing the state of the economy as a major reason. With that in mind, she predicts the Waystation is in its "final chapter."
And while the Wildlife Waystation seeks to change its situation by partnering with another animal facility, the sanctuary is also looking into people sponsoring specific animals or helping out with an animal's food bill. Over 400 animals call the Waystation home.
Part of the push would also allow the Waystation to reopen to the public (improvements approved by the city would need to be made to make this a reality).
For further information, to pitch ideas about keeping the sanctuary afloat, or just to see what the Waystation residents were up to on Thanksgiving, check out the official site and Facebook page.
Follow NBCLA for the latest LA news, events and entertainment: Twitter: @NBCLA // Facebook: NBCLA
Copyright FREEL - NBC Local Media