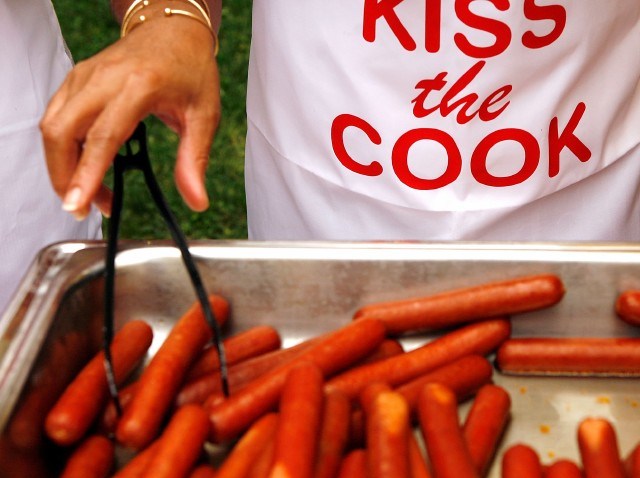 A lot of football games have been played all over the place over the years, but only one bears the moniker "The Granddaddy of Them All." That would be the Rose Bowl, of course, which turns 97 on Jan. 1, 2011.
The parade? Is 122 on Jan. 1. We're not even sure we can count that high without stopping for breath.
So Tradition, capital "T," tends to be the catchword of the day. And if you think Tradition, capital "T," elbows out the more casual aspects of the classic football game, like early-morning parking-lot tailgatery, you'd be mistaken, if we might kindly say so.
The Rose Bowl, after all, is very classy, but rarely stuffy. Please note.
Tailgating is allowed at the most prestigious of football games, there will be alumni areas, and everything gets going at 8 a.m. Lot H is the place and there will be eats and drinks for sale. No, it won't be rare caviar on truffle-speckled water crackers. Again. Classy, not stuffy.
When you're a few years shy of your 100th, you can have it both ways. The prestige and the kick-back-and-snack-on-a-hot-dog-ige, too. Which is only reason number 52 we love the Rose Bowl.
If you want further info on tailgating rules and whatnot, best call the stadium at 626-577-3100.
Copyright FREEL - NBC Local Media