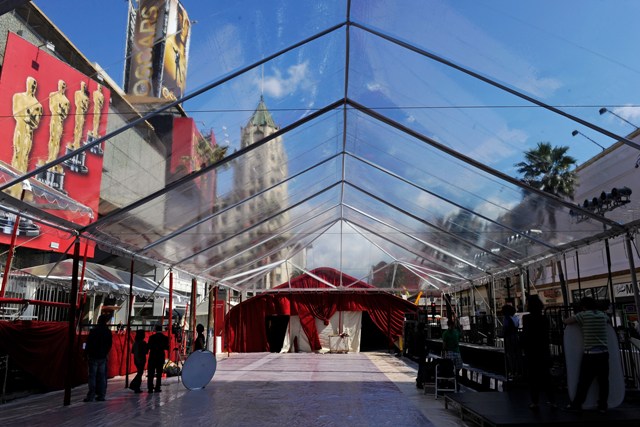 We couldn't resist starting this with the inside joke and possibly apocryphal tale that everyone in Los Angeles knows and loves. "Take Fountain" was said to be the answer Bette Davis gave when asked how a young actor could make it in Hollywood.
Are we messing up the punchline? Anyway. Brilliant. Thank you, Bette Davis.
There are many streets, besides famous Fountain Avenue, that one can take to make it through Hollywood this 2010 Oscar weekend, of course. Just not Hollywood Boulevard between Orange and Highland. You know that. The mammoth tent. The bleachers. That long, asphalt-hiding red carpet.
But there are other closures, which our nice friends at American Cinematheque have tipped us off to. You can read the helpful pdf, provided by the Oscar people themselves, before going to your Tinseltown, or Tinseltown-close, to-do.
Above all, take Fountain. We also frequently rely on Cahuenga, Gower and Vine, and we know we're not alone. Being sweet on particular streets is a local way of life here.
Copyright FREEL - NBC Local Media