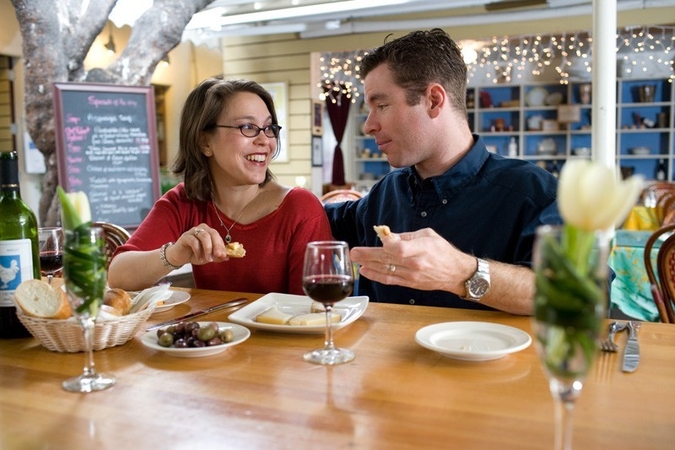 You remember when the kids ran into the cavernous room in "Willy Wonka and the Chocolate Factory"? With the promise they could eat anything they laid their eyes upon?
Yeah. That was the Taste of Farmers Market event last summer. We walked in the landmark, along with many, many other anticipation-filled eaters, and immediately we all scanned for the lickable tree with the oversized lollipops.
Or, in our case, Huntington Meat's famous Nancy Silverton beef sliders. Or a carnitas taco from Loteria. Or those tasty rolls from the Pampas Grill. It was an overwhelming moment, but it was also overhappying, and in the end we tried a lot of tidbits. A LOT.
We're all going to get our overhappying chance again on Tuesday, July 13, when Taste goes for year two. But here's the thing: you will really, really need to get tickets ahead of time. Farmers Market has "This Event Will Sell Out" in big letters on its site, and that is no exaggeration.
Tickets go on sale on Wednesday, June 9. Get 'em at the FM office or online. Tickets are $25, $30, and $50; while the more expensive passes have extra features added, each allows "unlimited food sampling." Info here.
Dear Huntington Meats. Please please do those juicy Nancy Silverton ground beef sliders again. Thank you.
Copyright FREEL - NBC Local Media