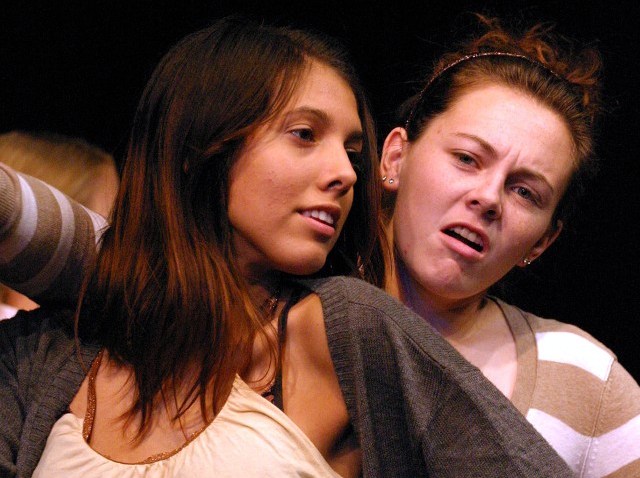 Adolescents are often said to rule pop culture output, but they don't always get a fair shake in the movies or on TV, especially when their tribulations are set to a sunny montage where everything is a-ok.
There are other deeper, less-montage-y truths to be told, and "Bloody Red Heart," the new show at the Odyssey Theatre, is telling them, plainly and movingly and without the fripperies that often cloud a teen's tale. The stories are taken from "RED: Teenage Girls in America Write On What Fires Up Their Lives Today," with additional content provided by local adolescents via a writing contest.
The most striking sentence on the "Bloody Red Heart" site is "Real LA teens explode the puffy pink heart stereotype." If you were or are a teen girl, at really any time or place in history, you know that stereotype well. And wouldn't mind seeing it taken down, and something better put in its place.
"Bloody Red Heart" is running through Sunday, Nov. 21; top tickets are $20 on Thursdays and Fridays, but "families of 5 or more" get in for $10 each.
Copyright FREEL - NBC Local Media