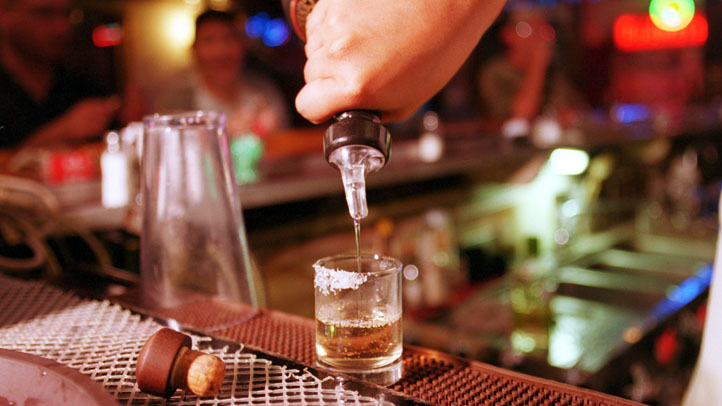 It was only a few days back that the record was set for the world's largest cocktail was set, per Guinness, at the California State Fair in Sacramento.
Yep, it was a margarita, or a "calarita," if you please, which handily combined our state's name with the drink. And it was big, as in 10,500 gallons big.
If you're wondering how much tequila goes into a margarita of that size, here's the jaw-dropper of an answer: 2,100 gallons of Jose Cuervo.
With that in mind, we turn our attentions to National Tequila Day, which falls on a Tuesday, which some might argue is not a particularly celebratory day of the week. But even if you don't plan to raise a shot or a blended margy on Tuesday, July 24, you can find a number of fresh and spirited LA cocktails closer to your weekend.
Manhattan Beach's M.B. Post whips a drink full of lime, ginger, blackberry, and organic tequila. Cecconi's West Hollywood adds egg white and mole chocolate bitters to their tequila-based concoction. And Wood and Vine, in the Taft Building? If you want to go the jalapeno route with your cocktail, this is your stop.
Still, some really prefer their tequila to arrive via a classic margarita. We've heard there are a few of those around town, too. Or keep an eye on future California State Fairs, where they just might try to beat that 10,500-gallon record. Can it be done? You know some big-thinking bartender is already dreaming.
(Pictured: M.B. Post's Rayo Verde)
Follow NBCLA for the latest LA news, events and entertainment: iPhone/iPad App | Facebook; | Twitter; | Google+; | Instagram; | RSS; | Text Alerts | Email Alerts
Copyright FREEL - NBC Local Media