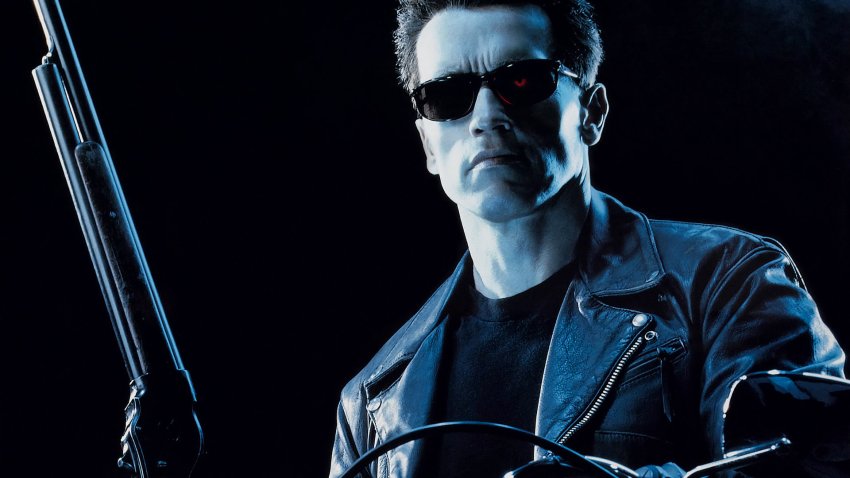 As much as we all love Los Angeles, fictional LA also has a special place in our hearts.
Does anyone look at Fox Plaza and not think about "Die Hard"? How many times have you said "Forget it, Jake. It's Chinatown"? There's actually an inscription dedicated to "True Lies" in the lobby of the Westin Bonaventure Hotel. Hang out at Angels Knoll Park and you may notice a "(500) Days of Summer" plaque on the back of a now-notable park bench.
Before we get into the finer points of Marty & Elayne at the Dresden, we'd like to take a moment, and celebrate a special date in fictional LA lore.
According to "The Terminator" franchise, on April 19, 2011, Skynet went live. On, April 21, the machines rose up and destroyed humanity.
Judgment Day.
Even the king Terminator himself gave a shout out to the storied date.
"Skynet was supposed to go operational tonight. Instead of machines taking over, we have the very real threat of global warming," James Cameron tweeted on Tuesday.
So far, no machines have risen up, but fans looking to celebrate Thursday, may want to take a trip to Madame Tussauds Wax Museum in Hollywood to snap a photo with wax Arnold Schwarzenegger. We can't think of a better way to celebrate surviving Judgment Day.
Now, we're just holding out for our first hoverboard. Oct. 21, 2015 should be here any day now.