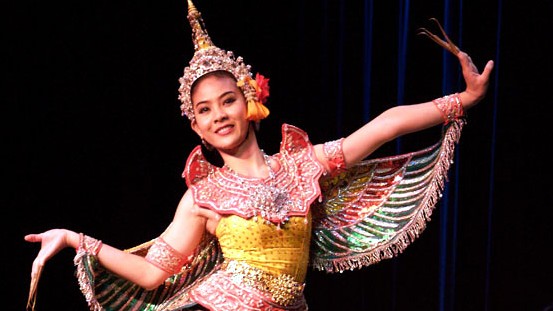 When we think of the annual Thai Cultural Festival, we think several things at once. The first thing? We can't wait to see the fruit and vegetable carving. Talk about beautifully rendered objects. It seems quite difficult, too. Bravo, artists.
Two? We look forward to the dance and kickboxing, almost in equal measure.
And three? Yes. We're dreaming of Nam Prik Pao on, well, mostly anything. Are you a fan of the chili jam? If you are you're likely not even reading this any longer. You're probably at your refrigerator looking for your favorite jar. Have you heaped it on Pad Thai? Yes? Delicious eating.
The festival is just ahead, on Sunday, Sept. 18, at Barnsdall Art Park, meaning the carving of vegetables and the martial moves of masterful athletes and the joyful consuming of much noodle goodness is just ahead. Plus the browsing of antiques, Thai massage, and painting demonstrations.
It's free to attend, although organizers point out that free parking is limited. But you're close to a Metro station, yes? So that is a great option as well.
Now, off to find that Nam Prik Pao. Just a spoonful, or three, to get us to the 18th.
Copyright FREEL - NBC Local Media