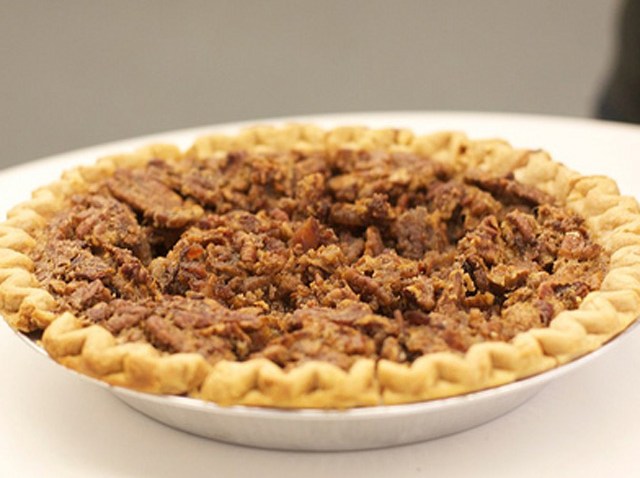 Some weather-watching wags might call what we're experiencing right about now Christmas in July, and they wouldn't be far off.
Did we spy someone in a scarf over the weekend? Thinking back. Balling up fists, rubbing eyes. Yep. It was a scarf.
But maybe Christmas in July is a bit extreme. We could go with Thanksgiving in July. After all, November is a tad warmer than than the end of the year, and we're not seeing our frosty breath just yet.
Plus, July 12 is National Pecan Pie Day. Pecan pie, of course, gives turkey and stuffing a run for Most Popular Thanksgiving Dish. And even if it only places in that category, it certainly takes the top spot in the Dish Most Likely to Be Consumed in Full at 2 a.m. on the Friday Following Thanksgiving category.
We can find pecan goodness year-round in Los Angeles, lucky, lucky us. And if you're downtown, you might make for Cole's, which is shaving a buck off its pecan pie price all the livelong-July-12th-long.
We better use that buck to start saving for the holidays, it being July and all. Now, where'd we put our scarf?
Copyright FREEL - NBC Local Media