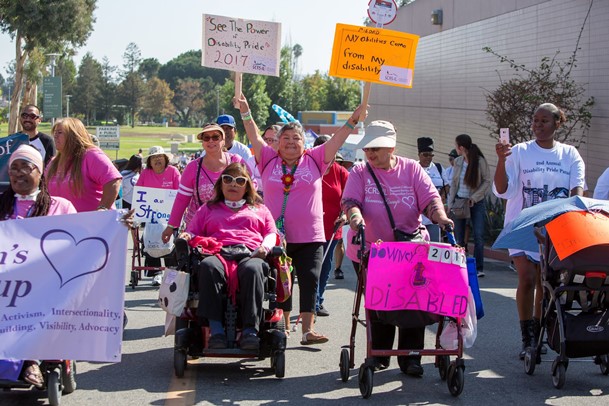 The 3rd annual disability pride parade and festival will be held at the East L.A. Civic Center on October 7, 2018 and commence with an opening ceremony followed by a 1-mile march along Mednik Avenue. It will conclude with a festival, resource fair and live entertainment.
The disability pride parade, organized by the nonprofit organization Southern California Resource Services for Independent Living in partnership with Supervisor Hilda Solis of the LA County Board of Supervisors, drew more than 2,000 attendees last year. As a platform to raise awareness about the needs of people with disabilities, the event aims to grow a strong community of people with disabilities and their allies and to take pride in their disability.
The event is free and open to the public with a free taco plate, t-shirt and goody bag to the first 1,000 in attendance. Register at www.disabilitypridela.com.