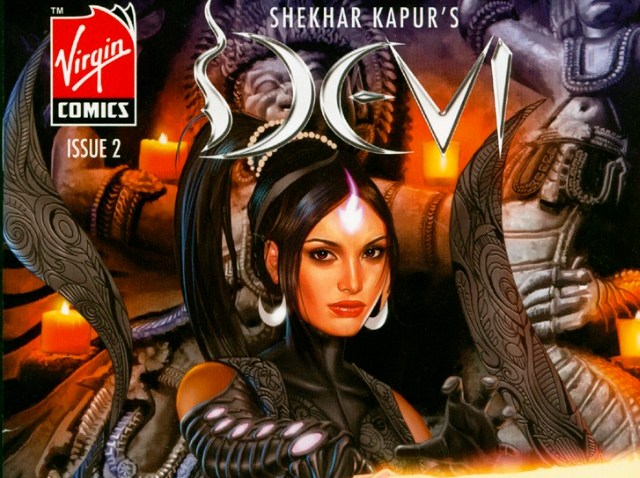 Whoever said comics aren't art must be ruing the day. Or at least wishing they could slip down to their local comic store and pick up a few issues without getting guff.
But everyone is entitled to a change of heart, especially concerning graphic novels and stories told in colorful panels. Because comics are art. They summon history, explore old themes, and create new works from timeless stories. Exhibit A: "Heroes and Villains: The Battle for Good in India's Comics," the exhibit that just opened at the Los Angeles County Museum of Art on Sunday, October 17th, looks at several deities and heroic characters from India's history and storytelling.
Exhibit B: LACMA is displaying the contemporary comics from both India and the U.S. with several older works from the museum's collection serving to highlight ideas and further themes. If you saw LACMA's Magritte show a few years back, you know how this works, and you love how this works. Here's an older painting/sculpture, here's the piece it influenced.
The wholeness and full-circle-ness of it all fills up our mind.
"Heroes and Villains: The Battle for Good in India's Comics" will also serve as the theme of the LACMA Muse Costume Ball, which happens on Halloween night. Bet the outfits will be outlandish, wondrous, and fully over-the-top. Should you get to the museum ahead of time and get some ideas? You should.
The exhibit is at Los Angeles County Museum from October 17th-February 7th.
Copyright FREEL - NBC Local Media