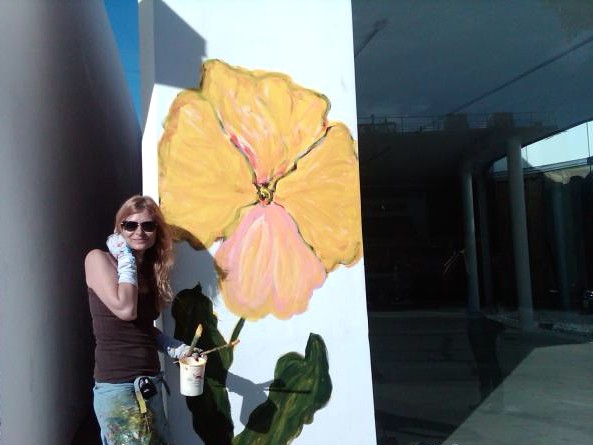 Perhaps you've seen them pop up on Highland. Or grow along La Brea.
And perhaps you've thought, why is there suddenly a giant blossom on that formerly blank wall? What gives? This is what gives: Andrea LaHue, an artist based in Los Angeles, is zipping around the country painting petals here and there to brighten urbanscapes and cheer passersby. And lend a layer of hope in harder economic days.
Should we add that she travels the U.S. with her pups? We should. Extra upliftingness.
She's now visited nearly 20 cities and left nearly 50 murals behind. You can read more about her goals and how she goes about her happy mission here. There's also a way to make a pledge to Ms. LaHue's cause, too.
Copyright FREEL - NBC Local Media