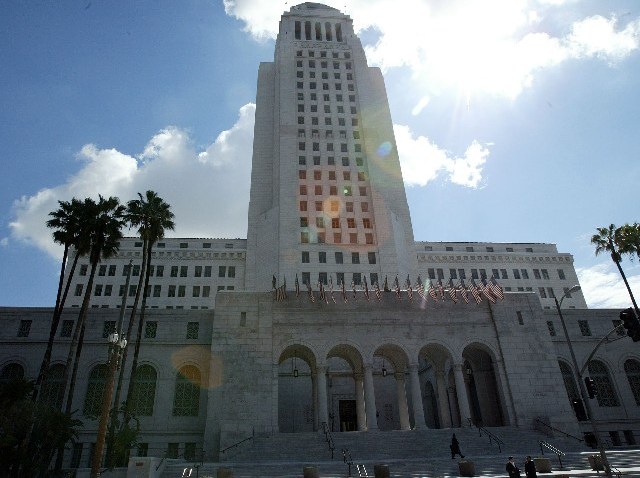 1976? 1948? It doesn't matter when you first landed in Los Angeles (or when you first arrived here, courtesy of your mom). You still, in this city, have "I had NO idea that XYZ was even here" moments.
Because. It's a megalopolis. Can we all agree on that? A multifaceted huge megalopolis that has us in our cars or on buses and trains most of the time.
But you get out on foot, like LA Conservancy is doing on Wednesday, Aug. 25 and Esotouric is doing on Saturday, Aug. 28, and you start to see things. It just so happens that both of these orgs will be visiting fabled downtown spots within days of each other.
Up first: LA Conservancy is strolling City Hall and Union Station on Wednesday, Aug. 25. They're two separate tours, and they're the last tours of the group's Downtown at Sunset summer walking series. You probably go in Union Station at least now and then, but how often do you get inside City Hall?
Up last: Estouric is going inside The Secret History of LA on Saturday, Aug. 28. There will be more walking than bus-riding on this out-and-about, note. You'll also visit Clifton's Cafeteria and Grand Central Market. Lucky.
The recent "I had NO idea that XYZ was even here" moment we had was seeing the surprising back of the Orpheum sign. Next time you're on Spring Street, near the Fashion District, look up.
Copyright FREEL - NBC Local Media