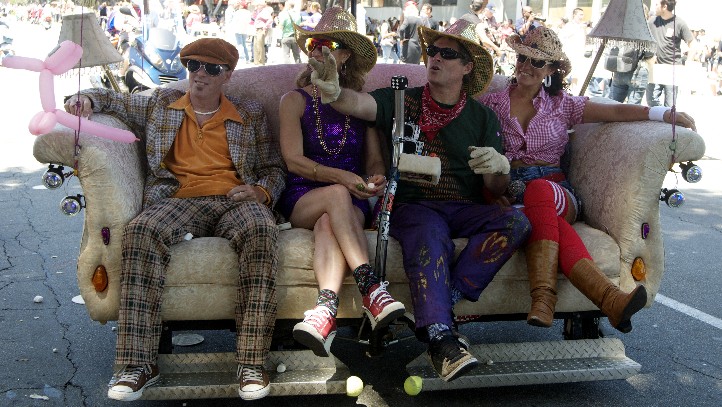 If we want to go making assumptions, which we should never do, because we know what assuming famously does, we can assume that most museum exhibits are well-organized and much-discussed and nicely planned and proper in all the ways things in museums must be proper.
So the idea that the Doo Dah Parade, that loosey-goosey Pasadena extravaganza, is getting its very own museum exhibit makes one do a double-take. After, this is the parade that periodically changes dates, starts late, has a number of merry misfires, and accepts people however they want to dress up. You can do what you want to and you can thumb your nose at convention and you can wear glitter and a giant toad costume and people will applaud.
Museum-worthy? Definitely. Proper and such? Not at all. But when the Pasadena Museum of History spotlights the city's second most famous parade, as it will do from Wednesday, Aug. 15 through Jan. 13, viewers will see that proper and museum don't necessarily have to work in tandem.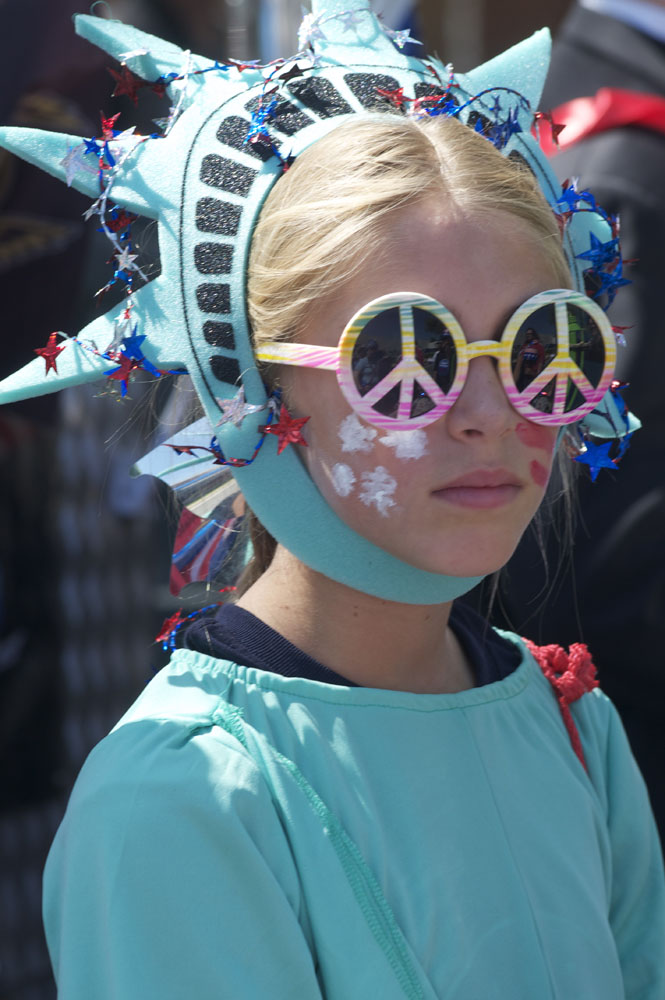 What will you see in the exhibit? Like the Doo Dah itself, expect surprises. Several photos'll be up on the walls, including those depicting the famous queens. The legendary favorites will get some love, too, of course. We hope the Invisible Man is there or the guys who roll their barbecues and actually grill down the parade route.
If you're a super-duper Doo Dah fan, there's a reception on Saturday evening, Aug. 18.
Admission is seven bucks for adults, which is seven dollars more than admission to watch the Doo Dah. But supporting those who support one of the country's most outlandish parades is certainly a good thing, right? And, of course, we want to further the idea that really weird stuff *does* belong in a museum, especially if it isn't so proper.
By the way, those dates mean that a lot of Rose Parade fans, in town for New Year's Day, will be able to see the exhibit during their trip. We like this; more Doo Dah-Rose Parade crossover can only be a positive.
bottom photo: Terry Miller
Follow NBCLA for the latest LA news, events and entertainment: iPhone/iPad App | Facebook; | Twitter; | Google+; | Instagram; | RSS; | Text Alerts | Email Alerts
Copyright FREEL - NBC Local Media