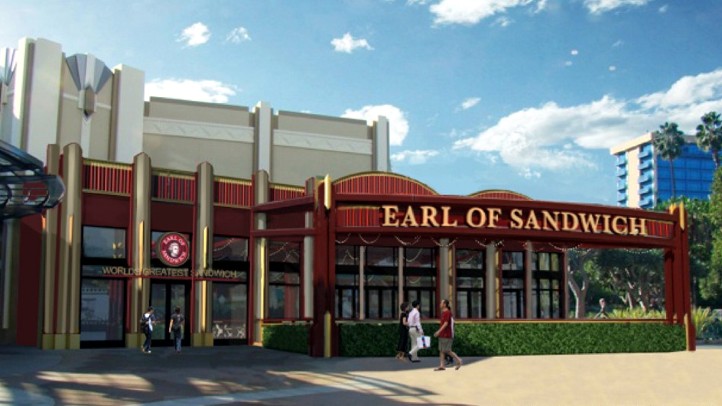 A ROYAL ADDITION: Disneyland and royal titles go hand in gauntlet, don't they? After all, there is a rather large castle at the center of the theme park (spoiler alert). So when an announcement comes that a restaurant with the rather lofty title of the Earl of Sandwich is headed for Downtown Disney, it all sort of fits. But making the announcement so much tastier is the fact that the Earl of Sandwich has been, for many, one of those out-of-state "gets" for some time. You know what we mean, yes? Certain people in certain locations want a White Castle to open in their state; and many people who do not reside in California or its nearby states long for an In-N-Out of their very own. Well, Californians who've rallied for the Earl to head out west: You are in luck. Anaheim is getting one.
DOWNTOWN DISNEY DINING: The hot sandwich purveyor is in Florida, New York, Texas, Michigan, and, yep, Nevada, but no Golden State locations are listed on the site. There's also an Earl of Sandwich in Disneyland Paris (and at Walt Disney World). So, what dish will you try first? The Original 1762, with its horseradish sauce, looks like a strong possibility for us. Disneyland Parks & Resorts reports that the restaurant will open near the AMC Theatres in "early summer."
FUN FACT: The current Earl of Sandwich is behind the Florida-based franchise.
Copyright FREEL - NBC Local Media