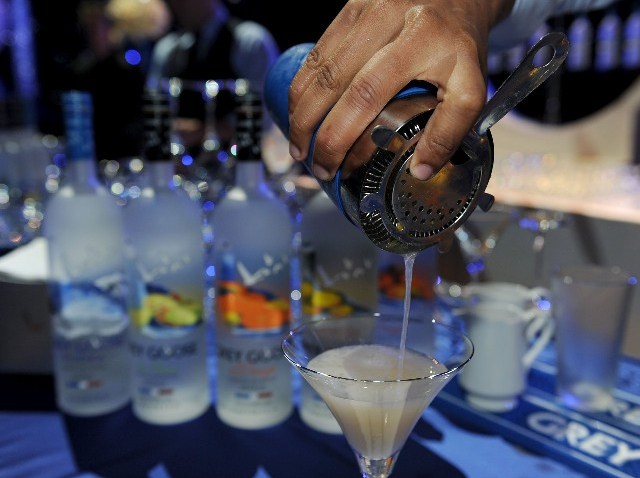 There was a day when major events often got a pie named after 'em or a drink shaken in their honor or a wedge of cheese dedicated on their behalf.
That sweet sepia-toned day continues in Hollywood with the official Emmy cocktail, a pow-packing libation that's been concocted expressly to honor the 62nd Annual Primetime Emmy Awards.
Grey Goose L'Orange is in the frosty long-stem. So is peach brandy. There is a bit of lime to boot. And the Academy of Television Arts & Sciences has created a video that you might mix along to, ahead of your Emmy-watching get-together on Sunday, Aug. 29.
And while we're slightly tempted to base our beverages around the themes of the nominated shows -- "Mad Men" alone could stock our bar -- we like having one evening-covering drink that the Emmy people have sanctioned as being Emmy-ish enough.
The one last thing we'd recommend is keeping that drink on the other side of the coffee table from your play-along-at-home ballot. You don't need the official Emmy cocktail messing up your categories. One excited jump-up at seeing an actor you like win and the coffee table, and your ballot, will be quite damp.
Copyright FREEL - NBC Local Media