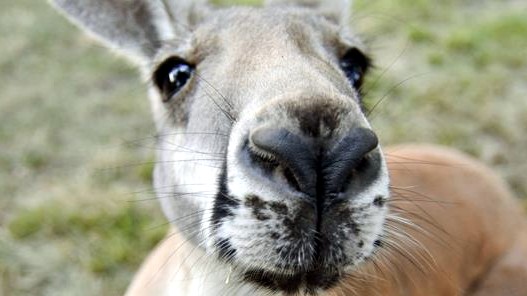 Call it one of the worst kept secrets around. But call it a nice secret, especially for those people who plan their warm-weather months around Southern California's numerous county fairs.
The Los Angeles County Fair announced today that it will have its earliest opening date yet: Friday, Aug. 31. The date is in honor of the fair's 90th anniversary -- perhaps you've been following the vintage fair photos the fair people have been publishing on Facebook -- and it'll include Labor Day Weekend.
This also kind of messes up the whole June -- San Diego, July -- Orange County, Ventura -- August, Los Angeles -- September fair calendar, but we're pretty sure we'll get over it.
And a bonus? Admission'll be a buck over the Friday-Sunday Labor Day Weekend. Well, that is for the first three hours of each day. Still, getting into the grounds for a dollar on a Saturday? Rare chance.
If you've got to get your fair action on sooner, the Riverside County Fair and Date Festival opens on Feb. 17. We're sweet on it for two reasons. One? Dates. Hello. And two? It's one of the nation's only wintertime county fairs. The pleasures of California are crowd the calendar, and for that we are thankful.
And yes, we realize we started all of this with "The Fair Noses Into Summer" and summer does, actually, extend into the third week in September. We're talking about the summer of imaginations and youth, which has a general end date of Labor Day Weekend. We're glad to see the long weekend finally get some sweet fair action.
Follow NBCLA for the latest LA news, events and entertainment: Twitter: @NBCLA // Facebook: NBCLA
Copyright FREEL - NBC Local Media