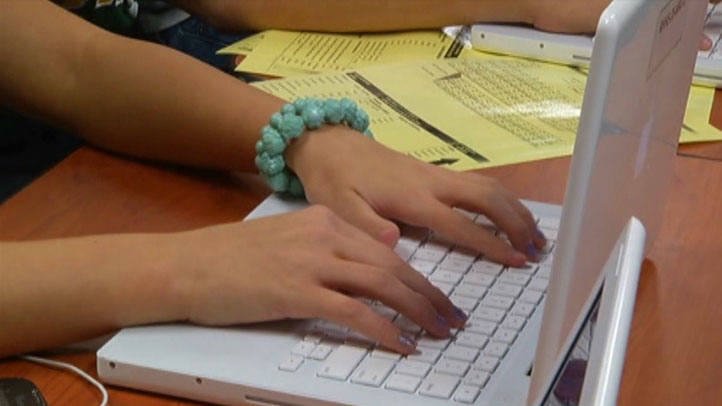 Something about the words "personal" and "statement" can send even the most confident writer into a bit of a tailspin.
It's hard to put yourself out there, your goals, your vision, things you'd like to accomplish (and things you'd like to never do again, if you can help it).
But there's a reason that colleges ask prospective students to write a statement; it provides insight and an overview (and probably multiple other things to boot).
With that in mind, the kindly tutors of 826LA will be helping LA's high school seniors shape up those personal statements. It's the Great Los Angeles Personal Statement Day, and it is happening at West Adams Prepatory High School on Saturday, Nov. 19.
Tutors will be on hand to help college-students-to-be "develop ideas" and "strengthen details;" nope, no one'll write your statement for you, but having a second pair of eyes on it is never, ever a bad thing.
You'll need to register in advance. "Tutors, Computers, and Food!" are promised.
So, who are you? Will your personal statement be a letter to yourself 20 years down the road? Will it contain a sonnet about your chosen career path? It's your baby, so go big.
Copyright FREEL - NBC Local Media