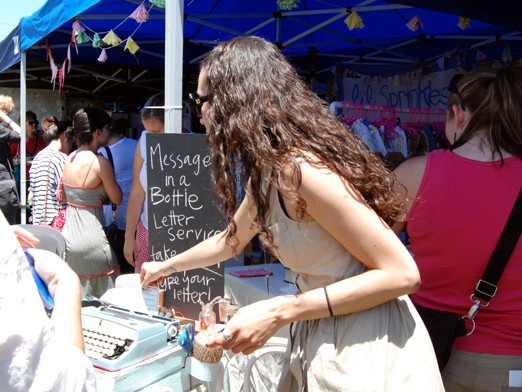 If you've seen funny-singing-sassy local ladies Garfunkel & Oates, you've likely seen the duo's always-viralish video "Present Face."
If you haven't, you can guess from the video's title that it has to do with a certain expression one makes when one opens a gift only to find a potholder that talks. "Just. What. I needed!" (Frozen smile.)
Of course, frozen smiles are banished when the shopping is done at an indie craft fair like Renegade, which is unfurling at Los Angeles State Historic Park on Saturday, Dec. 11 and Sunday, Dec. 12. There will be interesting, full-fingered rings and squishy, made-with-care toys and all sorts of fizzy things that one may drop in the tub, if one so desires.
Definitely *not* "Present Face" Land.
Check out all the dozens upon happy dozens of artists and craftspeople who will be showing up. Oh, and will you be able to make your own mistletoe? We wouldn't have asked that if you couldn't.
Copyright FREEL - NBC Local Media