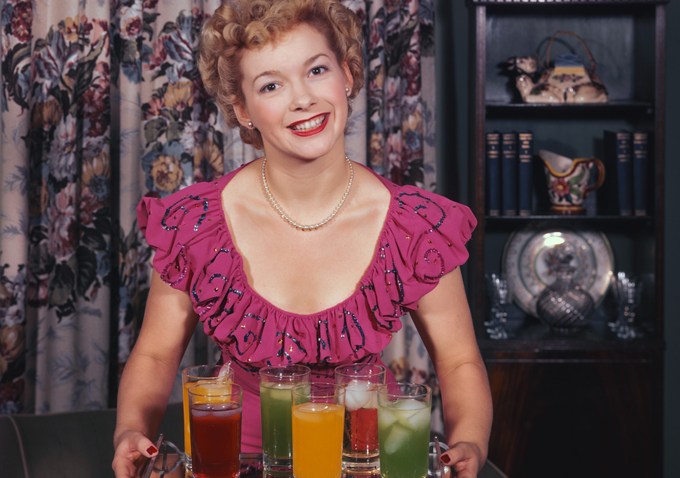 Many of us will be walking through doors to greet friends and family in the coming days. What will we be carrying? The hostess gift -- or, the host gift, if you prefer -- is a lovely tradition we fully support. Really, the person is going to be feeding/entertaining us for a few hours/days; the least we can do is have a little something for them at the get-go. Smooths relations considerably.
And while a scrumptious cabernet or be-ribboned tower of nuts will win raves as you step inside, we've got a few more notions of what to have in hand when you're ringing that doorbell:
LOCAL TREATS: Out-of-towners demand the breakable, can't-stop-eating-able toffee from Littlejohn's Candies at Farmers Market when we see them. Same with See's Candies, which was started right here in the Golden State. And anything pickle-y/olive-y from E. Waldo Ward in Sierra Madre, or an adult beverage from San Antonio Winery. Southern California boasts so many locally made treasures; the challenge is to choose which ones to go with every year.
DINNER OUT: Check with the people you're staying with first on this one, as they may have meals planned far in advance. But everyone, even the Scrooge-iest among us, likes to be treated to an evening or lunch out. It doesn't have to be expensive. It doesn't have to be white-linen fancy. It just has to be on you, the guest, and it has to come with merry wishes and thanks. That's all.
YOUR BED-MAKING PROWESS: The half-hearted "oh, let us help you with the dishes" line? No one buys that. Instead, make a promise up front to your host -- or, better yet, put it in writing in a seasonal card -- how you specifically intend to help ease the holiday stress in the household. So, if you're adore pooches, offer your dog-walking skills. You make a mean bed, complete with tight corners, then that's your thing for the visit. Can you brew a barista-worthy pot of coffee? No task is too small. Again, from the heart. And be sure to follow through on every promise; you'll get another invitation before you know it.
Copyright FREEL - NBC Local Media