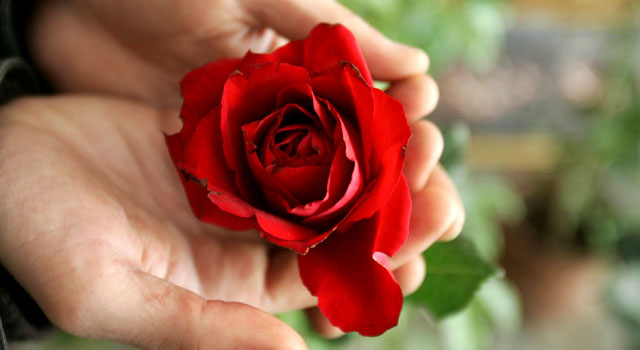 SPRING'S VACATION: If you're somewhere in California, and there's some sort of flora in your general vicinity, something about that tree or bush or vine or plant is probably telling you that spring is in full swing at the moment. We do flowers pretty easily here around SoCal. Props to gardeners of course -- we're not saying making a bulb sprout or an iris stand tall is a cinch -- but even our cacti and wildflowers make a showing year in and year out. But where does one see the season in full concentration? There's the orchid show in Santa Barbara, which passed just a few weeks back, and there's the oh-so-venerable, highly respected, packed with petals Coronado Flower Show, which turns 88 in 2013. More than that it comes with this rather staggering billing: The Largest Tented Flower Show in the Nation.
WHAT THAT MEANS... There shall be flowers, yes, but flower aficionados talking about arrangements and horticulture and gardening and all of the steps that lead up to an impressive blossom. Competitions are also part of the scene, so count on people preparing their favorite roses and lilies even as you read this. And on the non-flower front? Beer and wine and food opportunities during the two-day garden gathering. And those two days? Saturday, April 20 and Sunday, April 21.
MORE FLOWERY FUN: The Flower Fields in Carlsbad are open through May 1; peak began to kick in about two weeks back. Ever seen row after row of blazingly bright ranunculus? Here's your chance. And for something a bit more offbeat but definitely unique (though a bit of a trip from SoCal): Russian River Rose Company, which makes perfume from its famous flowers, offers tours in April and May. Worth considering for the serious rose lover in your world. (And if you have one, lucky you; your table must always look pretty darn cheerful.)
A ticket to the 2013 Coronado Flower Show is five dollars.
Copyright FREEL - NBC Local Media