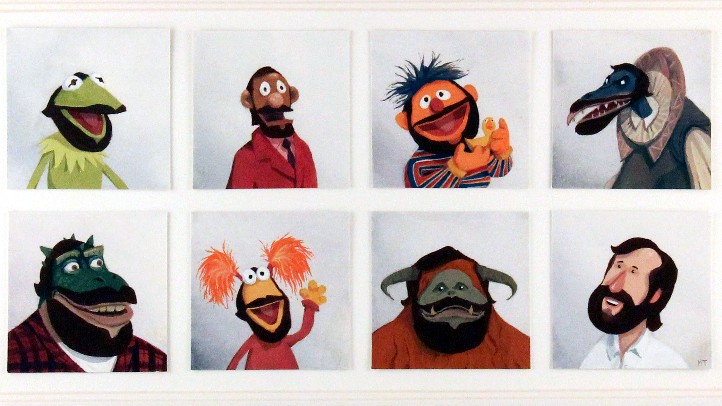 A Fraggle sporting a Jim Henson-style beard?
Morning made. Actually, we'll just accept the fact that nothing will delight us as much for the rest of the day. If you are also a Hensonite, and you've already seen "The Muppets" (twice), we bet we know where you'll be on Saturday, Dec. 10.
Nope, not rewatching episodes of "The Muppet Show" (although that sounds pretty good to us); you'll be *hobnobbing at Gallery Nucleus in Alhambra. The gallery is set to debut "The Lovers, the Dreamers, and Me -- A Tribute to Jim Henson" on Dec. 10. It's a show that's set to run through Jan. 2, but if you want to meet other Muppet mavens, we recommend being there for the opening night.
What's up on the walls? Portraits and paintings from artists who know their Gonzo and their Beaker and their Pigs in Space. And yep, Mr. Henson, the hirsute, happy genius behind the felt and googly eyes will make several canvas cameos.
*Hobnobbing, by the way, sounds to us like a Muppet name. Are you with us on that?
And now. Sigh. If you miss Jim Henson, this video will likely make you miss him even more.
Image credit: "The Rainbeard Connection" by Michelle Thies
Copyright FREEL - NBC Local Media