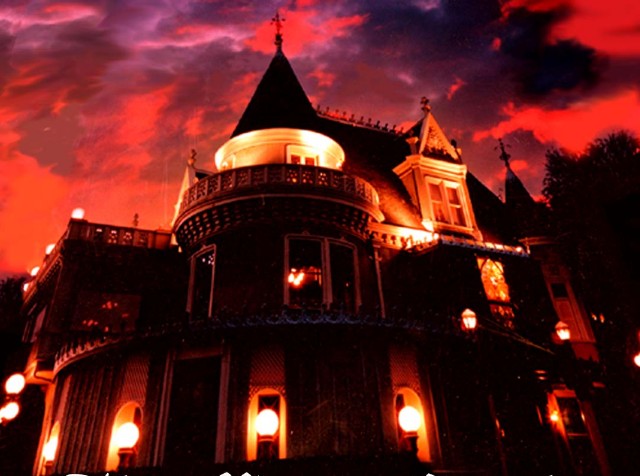 Raffles and contests and surprises and gaining entry to a fanciful, locked-door establishment. It may sound a bit Willy Wonka but it has indeed been going down in our own town, at that fairy-book-ish spot known as the Magic Castle.
The Magic Castle is a club for magicians and their guests. Period. You already knew this. To get inside the gothic structure, which hulks down, all stained-glass windows and Cinderalla spires, at Orange and Franklin in Hollywood, can be a major undertaking. And when you do, it is special.
Because then you can go to the bar and enjoy the trick where the (blank) goes (blank) then (blank). And, in the lounge, the (blank) will play songs of (blank).
We're not spoiling anything. Magic, right? Secrets.
You might not know, however, that the Academy of Magical Arts is celebrating the 100th birthday of the Lane Mansion, the beautiful, turreted abode the Castle calls home. And, as part of the party, a few people, chosen by raffle, will get inside on Monday, November 2nd for some shows.
There are other to-dos, with the giant abracadabra happening on Sunday, November 8th at the Kodak Theatre. The show, called It's Magic, stars Lance Burton and a host of other conjurers; Neil Patrick Harris hosts. You can attend this razzle-dazzle night, even if you're not a member of the Magic Castle. Tickets are $25-$95.
Happy 100th, Magic Castle! No tricks to your longevity. You're just one of a kind. We especially love your (blank) and (blank).
Shhhh, magic.
Copyright FREEL - NBC Local Media