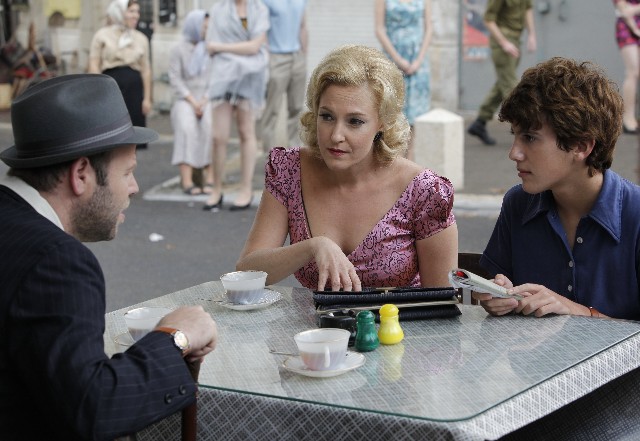 The Israel Film Festival is celebrating its quarter-century mark in 2010, with some 30 films set to screen through Thursday, Nov. 4.
Avi Nesher's "The Matchmaker" opens the festival on Thursday, Oct. 21 (there was a gala dinner on Wednesday, Oct. 20 to get the celebration started as well). But, good news if you can't the movie's west coast debut on Oct. 21: The acclaimed film is playing five more times at Laemmles around the city. There are three question-and-answer sessions planned with the director as well, happening sooner than later, so check the schedule.
Also ahead: screenings of "Rage and Glory," "Turn Left at the End of the World," and "Lone Samaritan." (Not every film on the festival line-up has multiple showings, note.)
The 2010 honorees include Richard Dreyfuss, producer Jon Landau, Avi Lerner of Nu Image, and Ryan Kavanaugh (Mr. Kavanaugh heads up Relativity Media, which just made Netflix-related headlines a few weeks back).
Every film festival has its own approach to scheduling, and quite often the fan can't get to all the films he'd like to see. Taking two weeks to showing two-and-a-half dozen great films seems a wise choice; if you want to see most, or all, of the movies you can, at leisure. No missed movies, just enjoyment at one's own movie-watching pace.
Copyright FREEL - NBC Local Media